Apple Acquires Beddit, a Comprehensive Sleep Tracking System
by Anvinraj Valiyathara May 10, 2017 3:43 am0
Apple is known for acquiring smaller tech firms so that the products and services from such firms can be sold under Apple's branding. The Cupertino company has now acquired a firm called Beddit, a maker of sleep tracker which can be placed between the sheet and mattress while sleeping. For monitoring sleep, users of Beddit Sleep Tracker do not require wearing any wearable device. All that the user is required to do is sleep with the tracker placed between the sheet and mattress.
Apple confirmed the acquisition by updating the privacy policy page of Beddit. It now reads as "Beddit has been acquired by Apple. Your personal data will be collected, used and disclosed in accordance with the Apple Privacy Policy." The Beddit Sleep Tracker is available for purchase on Apple stores with a pricing of $150. The financial terms of the acquisition have not been revealed.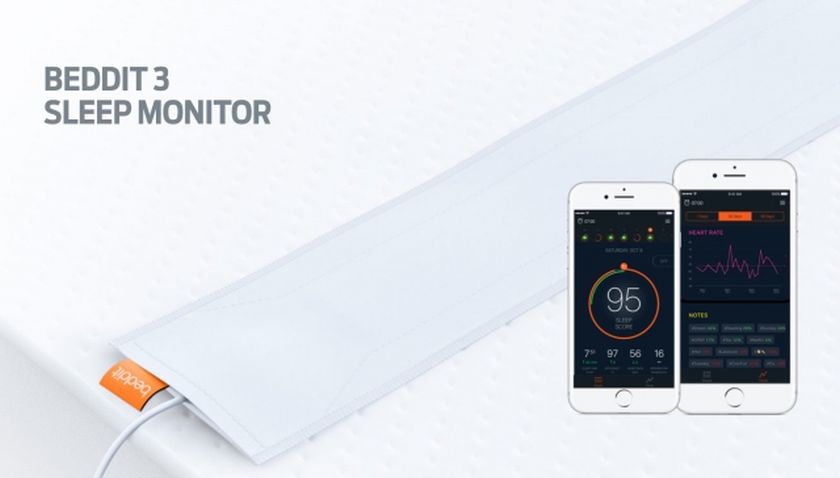 Read More:A pple Suffers Setback In Q1 2017 In China As OPPO, Huawei Ramp Up Production
The Beddit Sleep Tracker which appears like a duct tape makes use of ballistocardiography methods to measure the mechanical activity of various vital organs of the body such hearts and lungs. The sleep tracker can provide information on the quantity and quality of sleep, heart rate, number of breathes per minute, snoring indicator for poor sleep quality and it also provides details on how to optimize bedroom environment for better sleep. The sleep tracker can tell which takes done in the day can affect the sleep. It can provide details on how to make good sleep a habit.
The acquisition shows that Apple wants to provide native sleep tracking feature to its users. It is likely that Apple may add some sleep tracking feature on iOS or integrate Beddit features on Apple Watch. At present, iOS and Apple Watch can monitor sleep only through third-party apps or add-ons devices.
Beddit is no longer advertising its watchOS app which indicates that the Beddit's sleep tracking technology will be incorporated in Apple Watch. A research by CDC has revealed that 50 to 70 million adults in the U.S. suffering through a sleep disorder which indicates that there is indeed a market for sleep monitoring.
(source)