MGCool Explorer Pro 4K Giveaway: Win A Brand New Action Camera For Free!
If you are looking for a cheap action camera in the market, I am sure you would have come across the affordable MGCool brand. The company recently unveiled its MGCool Explorer Pro 4K Sports Action camera and the product is currently in the pre-order stage. One of the highlights of this new action camera is the 4K video support at an amazing $39.99 pre-order price tag. And guess what! You can get a chance to win a brand new MGCool Explorer Pro 4K camera courtesy of Gizmochina and MGCool. Yes! We are giving away one Explorer Pro to one of our lucky readers and if you are a frequent reader on the site, you know it's very easy to participate using the gleam widget.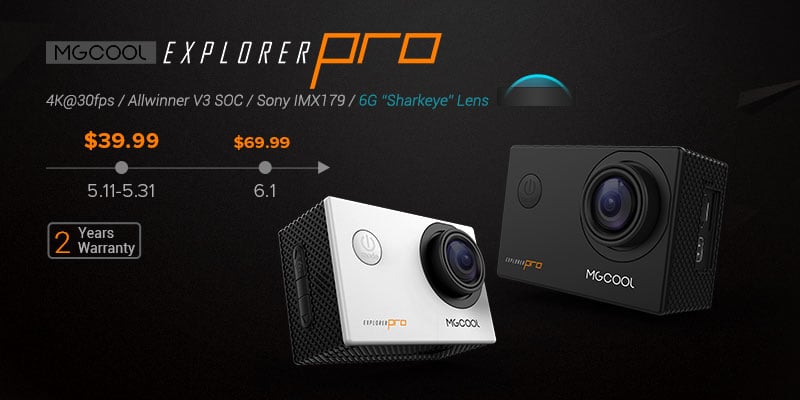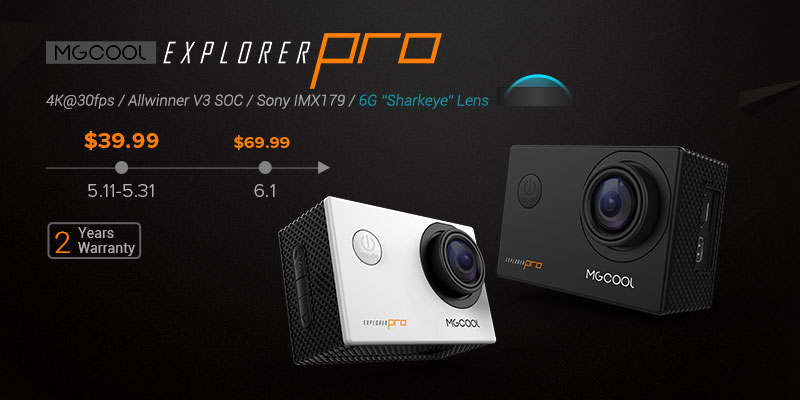 But before we move on to the Giveaway details, here are some more details about the camera. The Explorer Pro comes with the Sony IMX179 image sensor capable of recording up to 4K videos at 30 fps. There's an Allwinner V3 chipset inside and camera features like time lapse and slo-mo to support your video shooting requirements. The camera is IP68 certified, so it's waterproof to a certain extent. Other features include a decent 1050mAh battery (the company claims 100 mins video shooting) and Wi-Fi. Overall, it's a pretty good 4K action camera for $39.99.
Just enter the steps below to get a chance to win the MGCool Explorer Pro 4K.