Real OnePlus 5 Prototype Allegedly Appear with Vertical Dual Rear Cameras; May Cost as High as $649
by Anvinraj Valiyathara May 17, 2017 8:05 am0
A realistic appearing sketch of OnePlus 5 had appeared in the previous week to reveal its design. The sketch reportedly belonged to a prototype of OnePlus 5 and not the final version of the phone. Now, an image showing the backside of a real prototype of OnePlus 5 has surfaced. The design revealed in the image is probably not the final design of OnePlus 5 which will release in the next month or July. However, it does reveal what to expect from the upcoming OnePlus flagship.
There are two noteworthy things that can be seen on the new image. First, it features a vertically stacked dual rear cameras and the second one is that its rear shell resembles the backside of the predecessor phone, the OnePlus 3T.
The camera is one of its most talked about features of the next-generation OnePlus flagship. A leaked photo that appeared couple of weeks ago revealed that it features vertically aligned dual rear cameras. However, the photo was found to be fake. It was allegedly made by looking at the real prototype of OnePlus 5, the image of which is shown below. Another Chinese tipster claimed that the OnePlus 5 would be coming with horizontally arranged dual rear cameras. However, the following image of the backside of OnePlus 5 again shows proof of a vertically stacked twin rear cameras.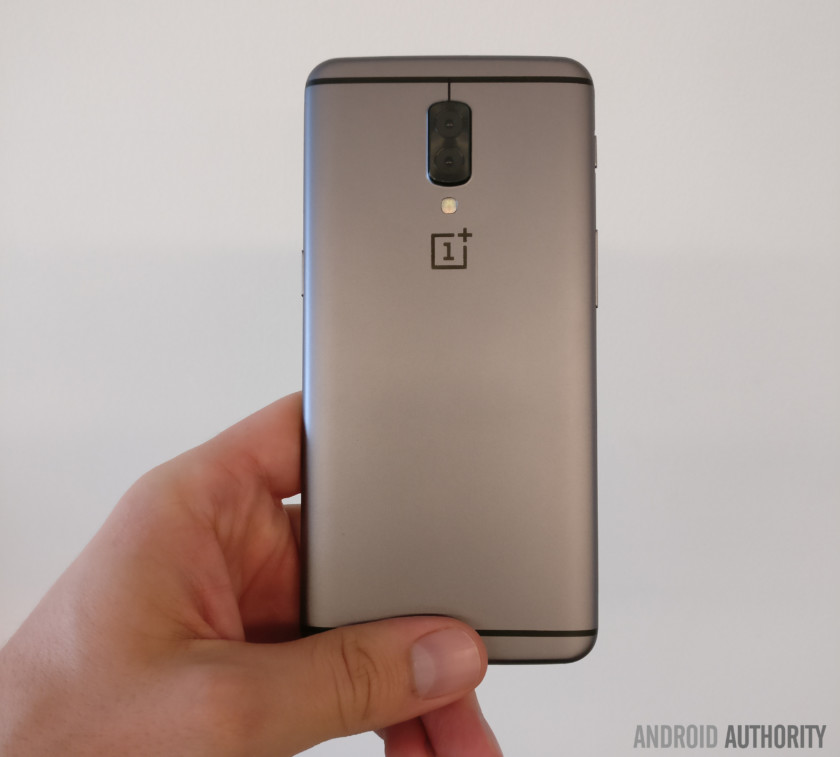 Read More: OnePlus 5 Arriving with Single Rear Camera? May Feature Sony IMX398 16MP Camera Available on OPPO R9s, F3 Plus
There is no information available on the dimensions of the phone. Also, the image of the front panel of the OP5 prototype is unavailable. There is a possibility that the front may feature slimmer bezels as well as house dual front cameras. Since the image does not show the presence of a fingerprint reader on the back panel, it is likely that the OnePlus 5 will be arriving with a front-mounted fingerprint reader. It is not known that whether it will come as solid depression below the display as it can be seen on OnePlus 3T or it will be placed under the glass. It can be seen that the gap between the volume buttons and the alert slider has been increased.
Another piece of new information that has surfaced with the above image is that since OnePlus 5 will be coming with costlier components and improved design featuring metal and ceramic, it may be arriving with higher price tag. The source of this rumors states that the OnePlus has not yet decided the pricing of its upcoming flagship. The OnePlus 5 is likely to be priced higher than the predecessor models in a bid to "signal competitiveness with the biggest brands." It is speculated that it may cost as high as $649. OnePlus has been generating slim profits through its flagship killer phones. It is likely that the Chinese manufacturer may want to increase its profit margin with the arrival of OnePlus 5.
(source)