OnePlus 5 Arriving with Single Rear Camera? May Feature Sony IMX398 16MP Camera Available on OPPO R9s, F3 Plus
by Anvinraj Valiyathara May 17, 2017 4:32 am0
A leaked information that has surfaced on Reddit reveals that OnePlus 5 would be arriving with a 16-megapixel Sony IMX398 camera sensor with 1.12 micron pixel size. This suggests that OnePlus 5 would not be featuring twin rear cameras but will come with a single rear-facing shooter.
Interestingly, the IMX398 is the same camera sensor that is available on the rear side of the OPPO R9s. Even the newly launched OPPO F3 Plus has a 16-megapixel Sony IMX398 rear camera. The Reddit user does not have any evidence to support his claim. He says that he cannot confirm whether OnePlus 5 would be arriving with dual rear cameras. So, will the OnePlus 5 come with dual rear cameras? There is no way to confirm it now, but a recent listing of OnePlus 5 on AnTuTu had revealed that it features a 16-megapixel rear snapper.
The Sony IMX398 that is rumored to arrive on OnePlus 5 has f/1.7 aperture and supports Dual Pixel AF. Another interesting point to be noted is that the OnePlus 3T from last year was rumored to come with IMX398. The OnePlus 3T has 16-megapixel Sony IMX298 sensor and it also offers 1.12 micro pixel size.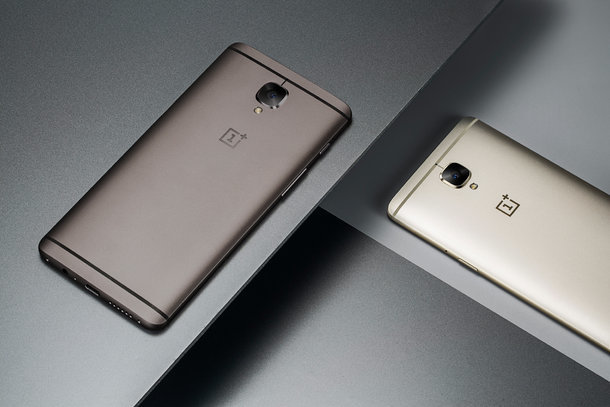 There are plenty of mixed rumors of the number of cameras that will be present on the rear of OnePlus 5. Some rumors claim that it will be coming with a vertically stacked dual rear cameras. Other sources claim that it will be sporting a horizontal design for its twin snappers. Fresh information that has appeared on Reddit says it has a single rear snapper. We need to take these rumors with a pinch of salt as none of the information have been backed up with concrete evidence.
As far as specs of OnePlus 5 are concerned, the flagship will be coming with a full HD screen of 5.5 inches. Recent listing on AnTuTu suggests that its Snapdragon 835 chipset is supported by 6 GB of RAM and it features 64 GB of storage. Since OnePlus 3T came in 128 GB version, speculations are rife that the OnePlus 5 would also come in 128 GB storage model and this variant will feature 8 GB of RAM.
On AnTuTu benchmarks, it has scored a very impressive score of over 176,000 points. It is expected to sport a frontal shooter of 16-megapixel. Rumors have it that it will be equipped with a 3,600 mAh battery. It is rumored to get announced at the end of next month.