Alleged Image of OnePlus 5 Rear Leaks, Dual Cameras and Split Antenna Design in Tow
by Habeeb Onawole May 13, 2017 5:08 pm2
The OnePlus 5 is a highly anticipated device and because of that there will be a lot of leaks, genuine and fake flooding the internet. While most of the features and its design are still unconfirmed, one thing we can be sure of is that it will be powered by a Snapdragon 835 processor.
A new image showing the rear of the OnePlus 5 has surfaced online. Since it is unconfirmed, we advise you take it with a pinch of salt. First, the color of the phone is the same Gunmetal Grey of the OnePlus 3T and you can make out the blurred OnePlus logo below the camera. However, that is where the similarities end.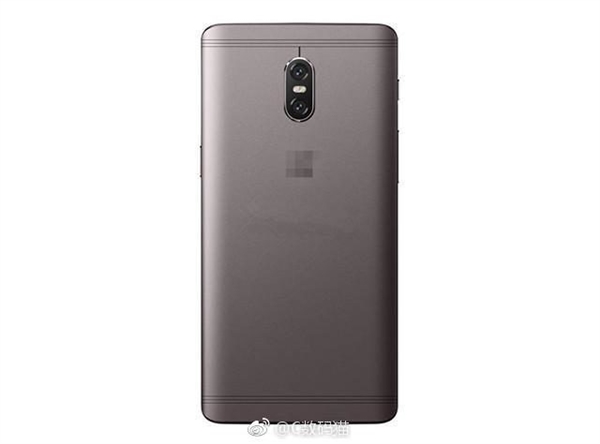 The OnePlus 5 has dual rear cameras arranged in a vertical setup and the antenna lines are different but familiar. Familiar because they are the same as those on the OPPO R9S and the Samsung Galaxy C9 Pro. OPPO calls it the split antenna design and we have no issues with the way it looks on the OnePlus 5.
READ MORE: Meizu's Flyme OS Now Officially Available For OnePlus 3T, Redmi Note 3 & Other Qualcomm Phones
The phone also appears smaller in terms of the width, hinting at a possible reduction in side bezels. This will probably make handling the device a lot easier.
The OnePlus 5 is scheduled for a Summer release but the exact day has not been revealed yet. It is rumored to come with 8GB of RAM and dual cameras.
(Source)