Another Look At The Galaxy C10, Samsung's First Dual Camera Smartphone
by Habeeb Onawole May 18, 2017 12:03 pm0
Shortly after the Galaxy S8 and Galaxy S8+ were announced, an image of a phone said to be a prototype of the S8+ was released online. This prototype had dual rear cameras leading some sources to conclude that Samsung had flirted with the idea before shelving it.
After that there were rumors that the Galaxy Note 8 will be the first Samsung phone to sport dual cameras but they were put down by more rumors that mentioned the dual camera treatment will appear on a Galaxy C smartphone. That smartphone is the Galaxy C10.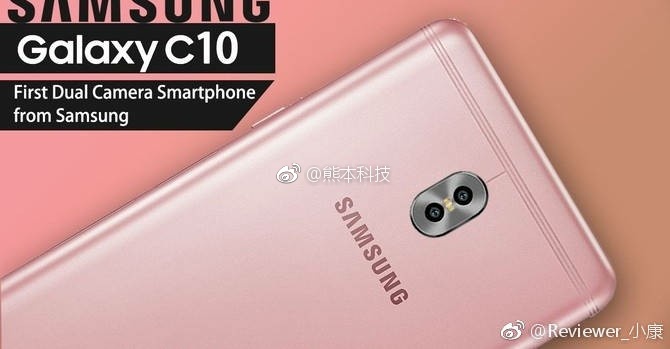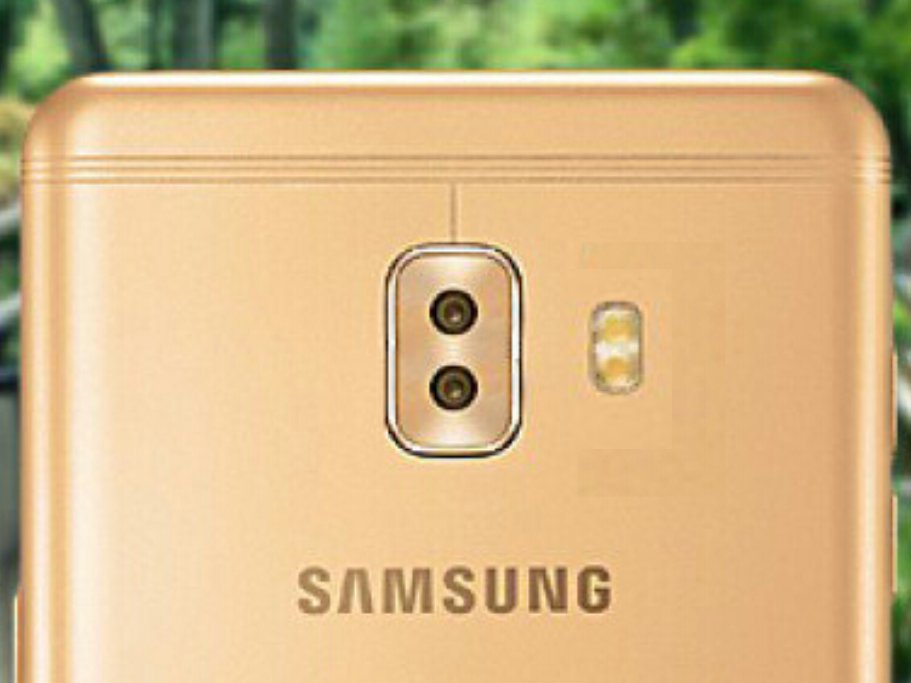 Last week, a Chinese leakster had released an image of what the Galaxy C10 might look like when it launches and save for the dual cameras added, it is no different from the Galaxy C9 Pro. If you remember, the C9 Pro is Samsung's first 6GB RAM phone, so it doesn't come as a surprise that the Galaxy C10 will be the first to have dual cameras.
A new image that appears to be from an official poster has been released on Weibo. This is the Pink Gold version of the Galaxy C10 and it is a bit different from the image from last week. The signature split antenna design are at the top and are connected to the dual camera setup by a vertical line. However the LED flash sits in between the two sensors and not on the right. The entire camera housing also has a different design.
READ MORE: Samsung Sold 5 Million Galaxy S8, S8+ in Less than One Month After Release
From the image, we can see there is no fingerprint scanner on the rear. Galaxy C9 Pro, This means it will also have its fingerprint scanner in front like the Galaxy C9 Pro.
The Galaxy C10 is rumored to be powered by the Snapdragon 660 processor. Other configurations including the camera specifications are unknown at the moment.
(Source)