Xiaomi Mi TV 4 Launched in China: 4.9mm Thick, Deep Learning AI, Starts at 3499 Yuan ($507)
Xiaomi has launched its 2017 Mi TV flagship and it turns out to be the Mi TV 4 which was first unveiled at CES.  The Xiaomi Mi TV 4 was definitely the stand out product which Xiaomi unveiled on its debut appearance at CES 2017 in Las Vegas. The flagship product is making its first foray into the market in China since it was first showcased.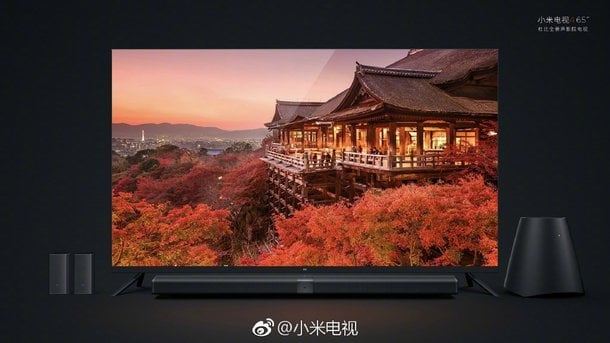 The Mi TV 4's main selling point is its ultra-thin built which comes at 4.9mm, thinner tan the iPhone 7. Can you beat that? The Smart TV  comes in three different sizes namely 49 inches, 55 inches and 65 inches. The 65-inch model having a spectacular modular design in which the motherboard, sound system, and the large display are three separate components which can be replaced separately. This is indeed an innovative design making sure that you don't have to shell out a lot of money to upgrade your smart TV. Just replacing the motherboard with a smarter one is enough to bring your TV up to date. In the same sense, the other sizes have their components crammed into a 4.9mm thick TV.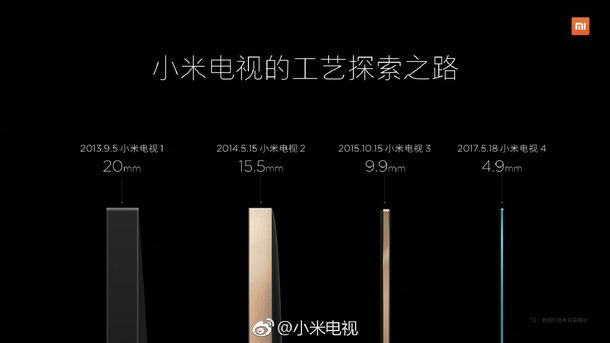 Design & Specification
In addition, the Xiaomi Mi TV 4 comes with a sleek metal body and a frameless display which indeed makes it very beautiful. The screen resolution is up to 4K with an overall awesome visual effect and lots of amazing features. The Mi TV 4 also comes with a transparent stand to blend well with the background for unobtrusive viewing. There's also a PatchWall software, which is a deep learning AI system embedded right into the TV's OS. Some of the highlighted features of the software include smart sizing i.e. the size of the recommendation tile will be based on its level of relevancy, infinite recommendations scrolling etc.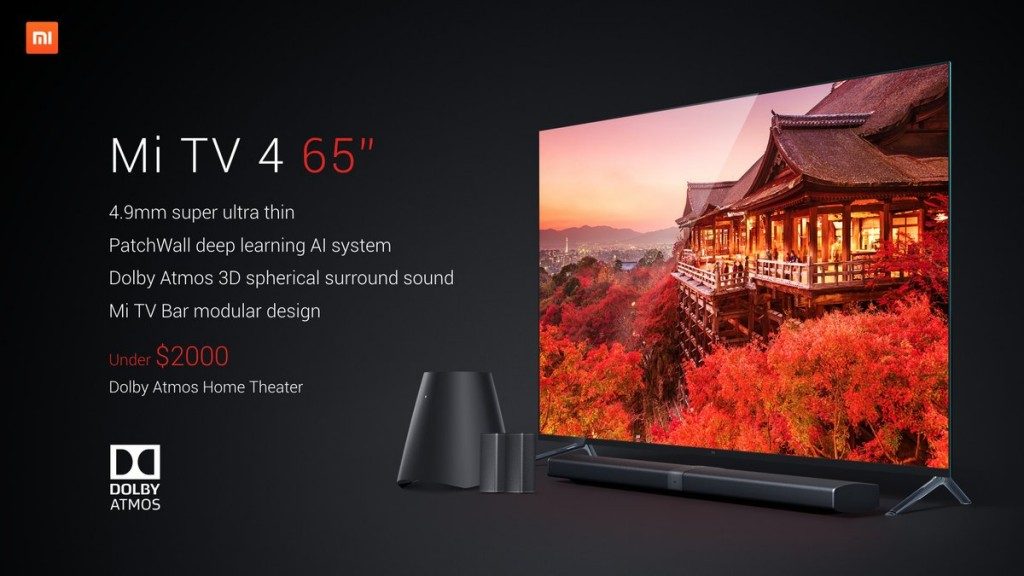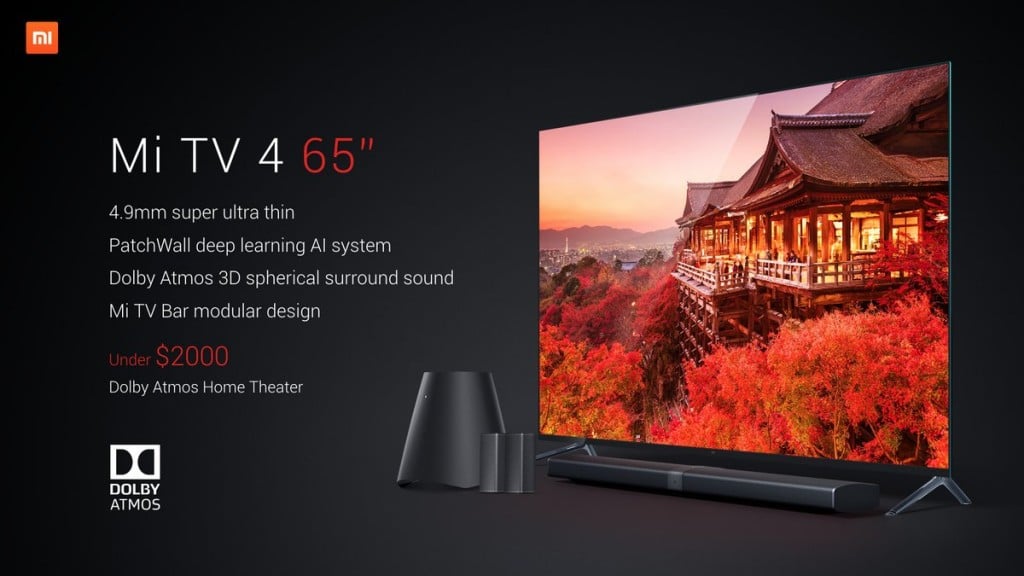 Read Also: Xiaomi Mi TV 4A Series Official: High-end Features & Affordable Price Starting at 2099 Yuan ($304)
That's not all, the Mi TV 4 hardware includes original Samsung / LG 4K screen, Amlogic 64-bit flagship processor with quad-core Cortex-A53 CPU clocked at 1.8GHz. There is also a Mali-T830 2 +2 core GPU,  2GB RAM and 8GB Flash memory. The TValso supports HDR, 802.11ac dual-band Wi-Fi, BLE low power Bluetooth and more.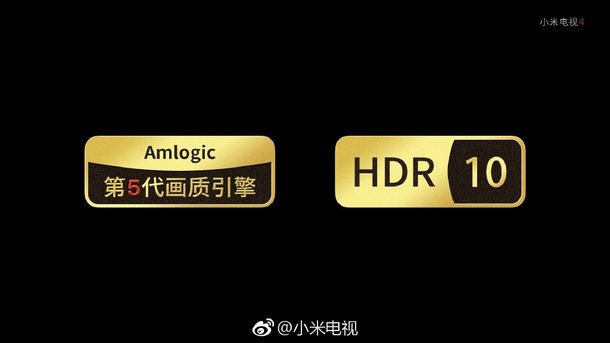 Xiaomi Mi TV 4 Price & Availability
As for the price, the Xiaomi Mi TV 4 starts at 3,499 Yuan ($507) for the 49-inch model while the 55-inch version sells for 3,999 Yuan ($580). Reservations for both versions are already being accepted while sales would start on June 1. No word yet on when the modular 65-inch Mi TV 4 would be available and at what price.