Get the Xiaomi Amazfit Smartwatch For Just $109.99 (Black – English Version)
by Daily Deals May 20, 2017 1:34 pm0
In today's daily deal, we have the amazing Xiaomi Amazfit smartwatch up for sale at a discounted price. The watch is one of the best affordable smartwatches available in the market today, but until recently, only the Chinese version of the smartwatch was sold by third party retailers in most regions. Now, even the English / US version of the Amazfit Watch is being sold on sites like Gearbest which makes it one of the best smartwatches at this price.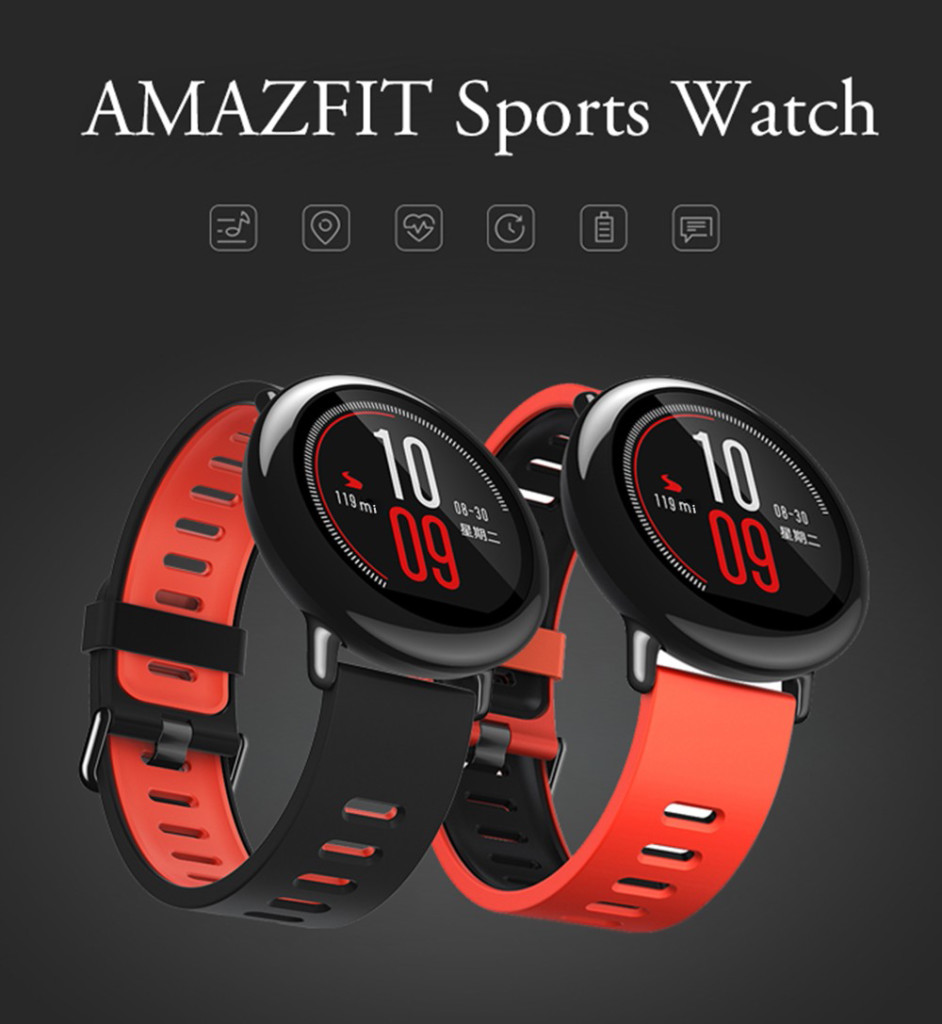 Both Linas and Joe at Gizmochina can be seen using the Amazfit watch on a daily basis and so far the watch has managed to impress us very well. The two major highlights of the Amazfit watch are its reflective always on display which looks amazing under direct sunlight (backlight takes care of things when there's not enough light) and the super long 7-day battery life.
There are a lot of special modes on the watch, like indoor running mode, outdoor running mode which makes sure your calories and heart rate data are continuously updated during your workout regime. The fact that the watch has GPS and can even connect to Bluetooth headphones make it one of the best watches at $109.99.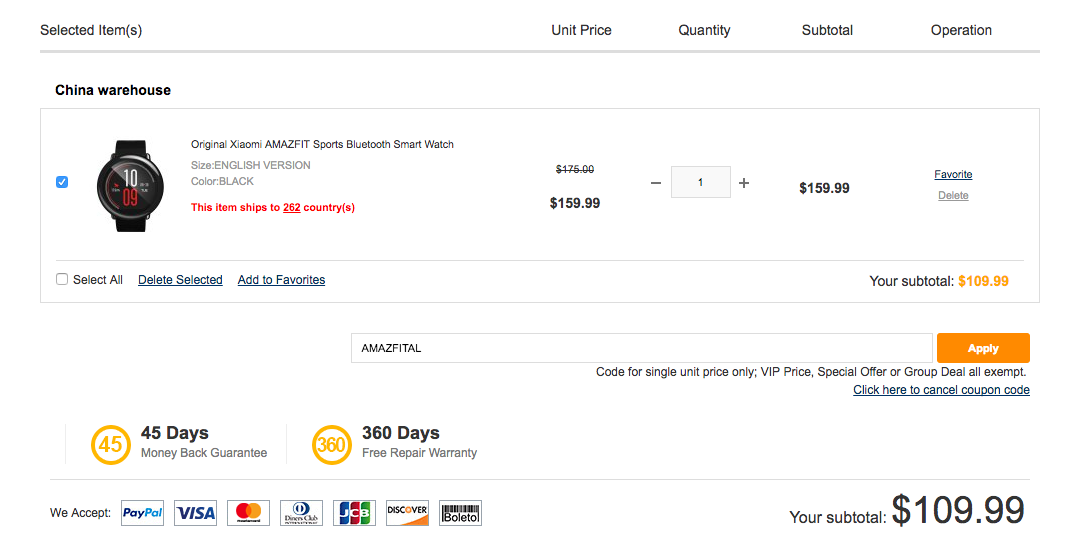 At present, the Amazfit watch's English version is up for sale at $118.99, but with the coupon: AMAZFITAL, you can get an additional $9 off on the watch.
Check out more details on the deal on Gearbest from below.