Xiaomi Redmi Note 4X Hatsune Miku Edition Is Super Popular In Japan: Listed At Crazy Price
Xiaomi launched the Redmi Note 4X with its beautiful design and modest specs lineup around February this year. The company took things a step further when it announced a limited Hatsune Miku special edition of the model. The Xiaomi Redmi Note 4X Hatsune Miku Edition brings out the sleek and premium design the smartphone features as a result of the attractive color it adorns.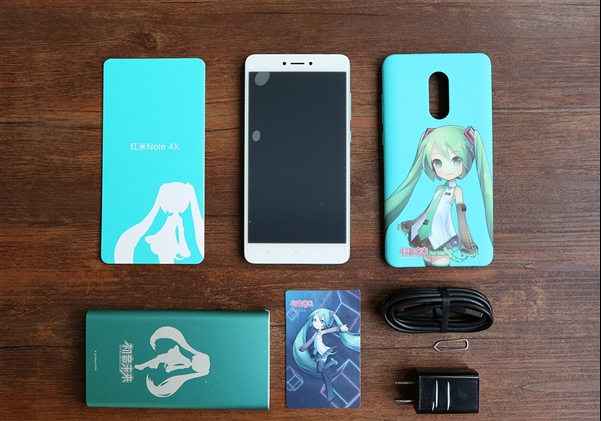 The customised version comes in green paint job only and has a fused antenna band design that is coated in silver. The camera and fingerprint sensor has a silver coated thin ring surrounding them. The sleek design alone doesn't account for the 1,299 Yuan ($189) price tag the Redmi Note 4X Hatsune Miku edition has got. In addition to the sleek smartphone,  Xiaomi also included a gift box containing a limited edition mobile power bank, a customised casing for the phone as well as the opportunity to download Hatsune theme in the future.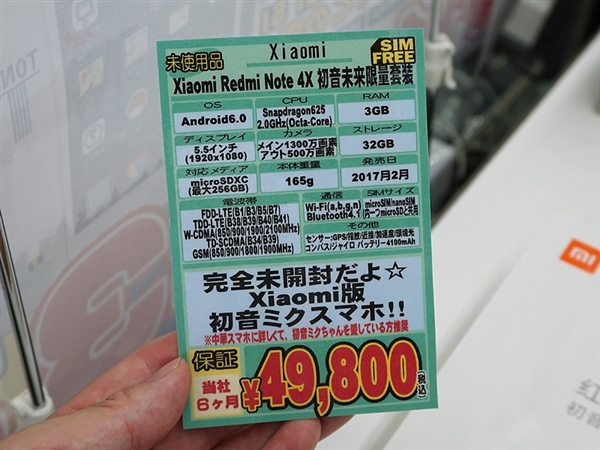 Read Also: Xiaomi Redmi Note 4X Hatsune Miku Edition out of the Box Tour
Turns out the Redmi Note 4X Hatsune version is very popular in Japan where the VOLACOID character Hatsune Miku originated from. The smartphone was recently seen in a Japanese retail shop in the Akihabara business district and the price was very shocking. The device was listed up for sale for 49,800 Yen which is about 3,066 Yuan. That is more than twice the original amount the device is sold in China and the poster shows it is the same model with the one sold in China. It is relieving to note that the power bank and other gift items are still included and are not being sold separately. That is likely the handiwork of one smart retailer who, perhaps, paid a premium to get the models imported from China.