Samsung Galaxy S8 for China Carries These Exclusive Features
by Anvinraj Valiyathara May 26, 2017 3:07 am0
Samsung has finally launched the Galaxy S8 and Galaxy S8+ smartphones in China, the largest smartphone market in the world. Some of the leading brand in China such as Huawei, OPPO, Vivo and Xiaomi are known for their proprietary user interface that are fully loaded with various features. Hence, the Galaxy S8 duo have been optimized with an exclusive UI that are unavailable in their international edition.
The official blog of Samsung confirms the new and exclusive UI features that are available on the Galaxy S8 and S8+ smartphones. Just as the UI present on some of the leading Chinese smartphone brands do not feature an app drawer, the Galaxy S8 also comes with a modified home screen that has all the apps placed on it as it does not feature an app drawer. The Google Search bar is also absent from the home screen.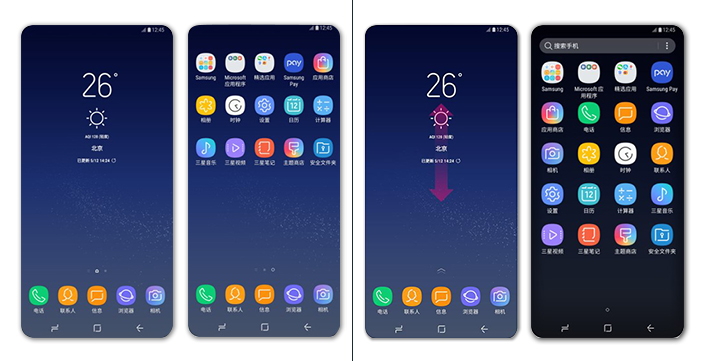 The home screen on Chinese Galaxy S8 comes with weather widget and five default apps present at the bottom. The apps present on the home screen can be browsed by swiping horizontally. Users can also switch to vertical arrangement of apps which can be browsed by up or down.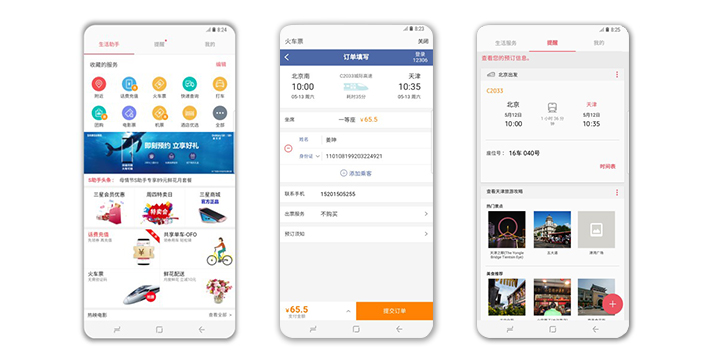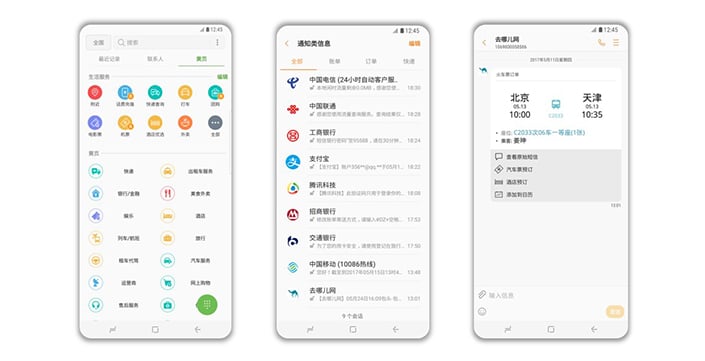 Chinese users are known for carrying out various kinds of activities such as booking movie ticket or setting an appointment with doctor. Such tasks can be done seamlessly by the China-exclusive services such as Samsung Assistant and Yellow Page. After carrying some transactions like booking a journey ticket, the Samsung Assistant will show related information such as departure times, route details, traffic information and so on. In the Messages app, these notifications will be categorized together for easier navigation.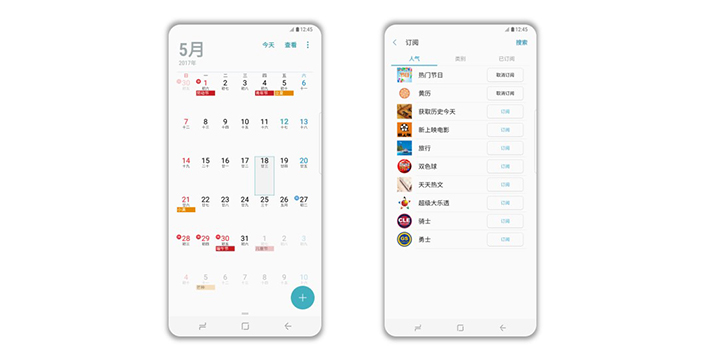 The Calendar app shows both solar and lunar calendars. A subscribable calendar is also available that will provide users with alerts on various events around them. There around 40 stamp designs available exclusively for Chinese audience through the Camera and image editor apps. Smart Manager improves the users.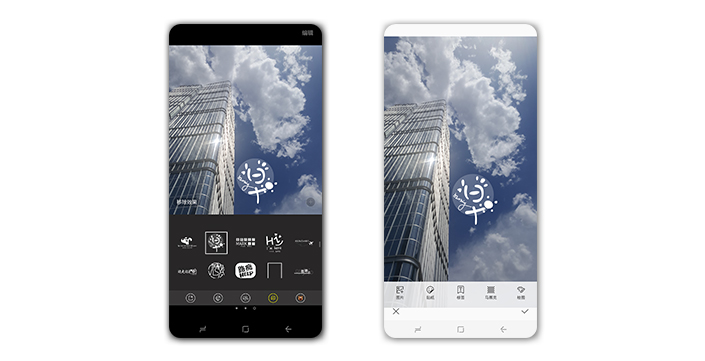 Read Mode: Samsung Galaxy Note 8 Front Panel Appears in a Leaked Video; Reveals Huge Infinity Display
The Smart Manager has been added to improve mobile experience. It allows users to automatically purchase extra data, better control over apps and block spam calls and messages. The Samsung Health provides China-centric details like health events, medicine and clinic information.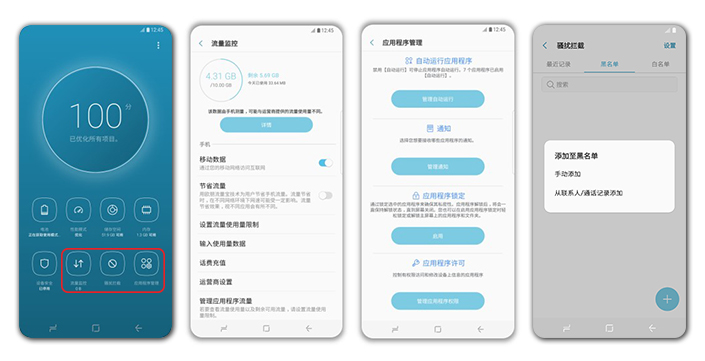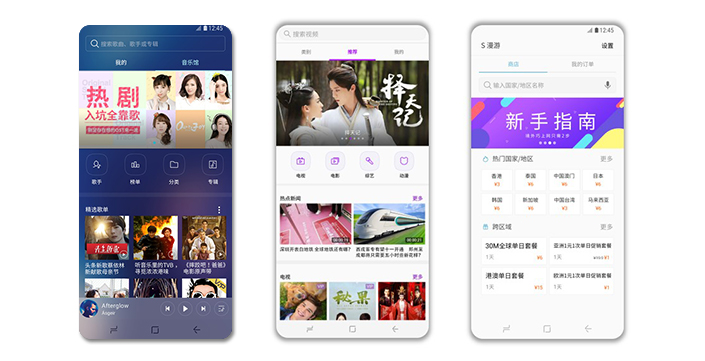 The Samsung Video and Samsung Music provides users with the best of entertainment as the South Korean company has partnered with content service providers from China. The Chinese Galaxy S8 also features a screen recorder function. For Galaxy S8 users who travel internationally, the smartphone provides them with S Roaming feature that let them easily use and manage data services while on roaming.There is a Chinese input tool for easily inputting Chinese text.
(source)