New Phone With 8GB RAM Spotted on Geekbench, Could It Be The Nokia 9?
Since the revival of the Nokia brand under HMD Global Oy, the yearnings of the numerous fans the brand has across the world is for the launch of a true Nokia flagship. That Nokia flagship has of late been tipped to be the Nokia 9. The Nokia device has been the subject of numerous leaks and the leaks still keep coming out.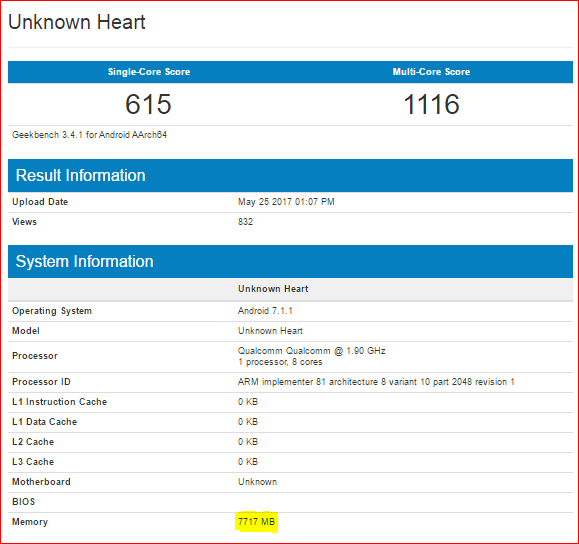 A new Geekbench listing said to be the Nokia 9 has appeared on Geekbench's database. The device is listed as "Unknown Heart" but is believed to be the Nokia flagship expected to be released in the third quarter of this year. The most spectacular listing is an 8GB RAM which the device is attributed to have. The device is listed with an octa-core Qualcomm chip clocked at 1.90GHz.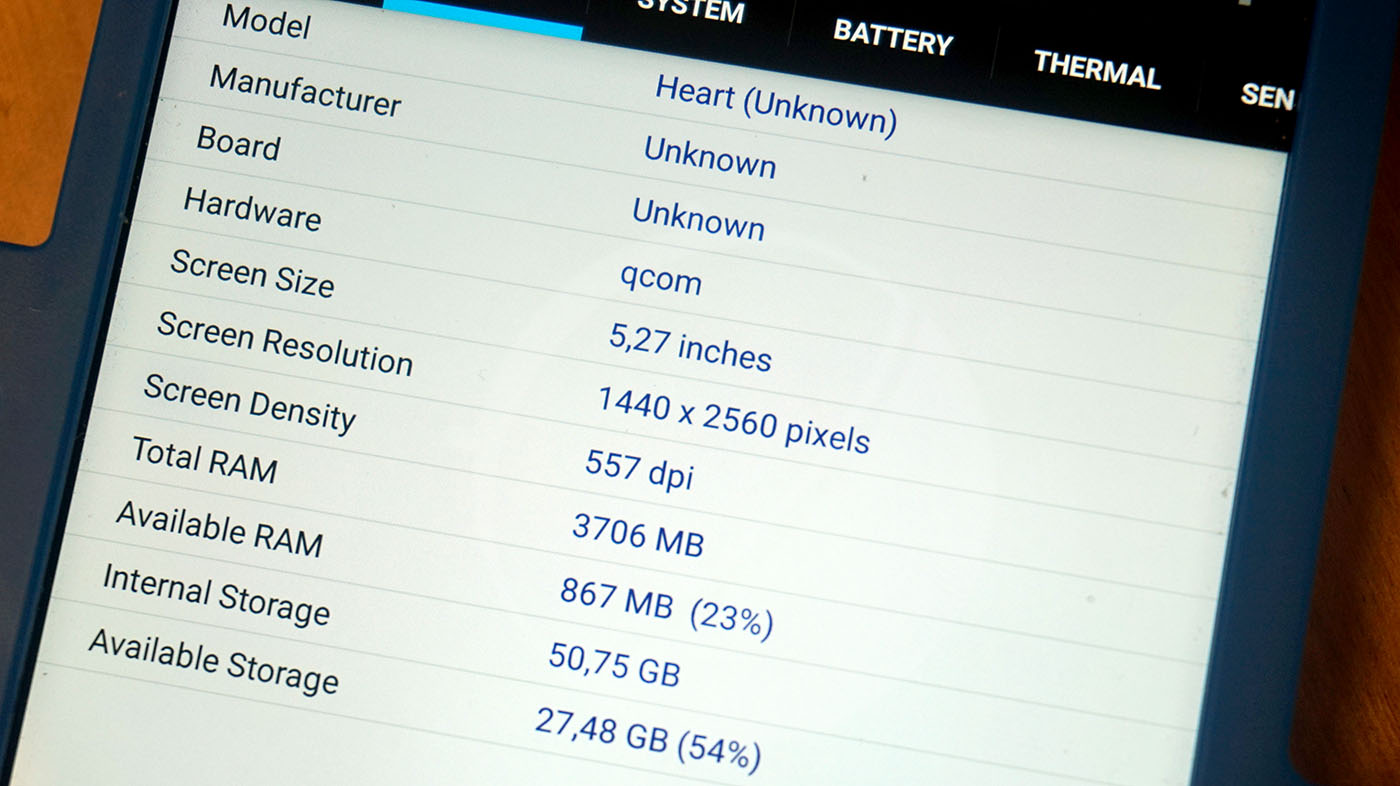 You may wonder the link this GeekBench's listing has with the Nokia 9. Well, a leaked Nokia 9 photo had earlier appeared online showing some details. The device was revealed to be running CPU-Z software and the system information was on display. The displayed information gave the model name as "Heart (Unknown)" and indication this could be the expected Nokia flagship.
Related: Nokia 9 Gets Benchmarked as HMD Global TA-1004, Sports Snapdragon 835 and Insane Multi-Core Score
Before now, the Nokia 9 has severally been tipped to come with a Snapdragon 835 chip and would have a dual camera setup. The device is also expected with a 2K display and 4GB of RAM but with this 8GB RAM version, the flagship may just be one of the first devices to feature 8GB of RAM. Now, that is likely not possible but in this industry, you never say never.