Nubia Z17 Flagship Coming with an 8GB RAM Version?
The countdown to the June 1 Nubia flagship conference has now turned from days to hours and soon the conference would come with its packages. But for now, we'll still continue swimming in leaks and rumors until Nubia unmasks everything.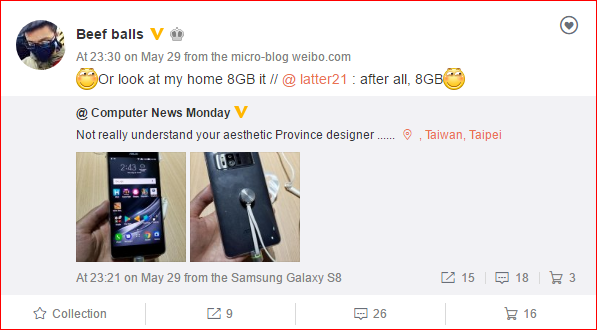 A new leak has emerged on china's Weibo which suggests the Nubia Z17 will come with 8GB RAM! This latest rumor might sound exciting to some, while there are those that might have the opinion that 8GB of RAM on a smartphone is more of an overkill. Well, whichever side of the divide you are, it does not matter as this is just a rumor that cannot be confirmed by us.
Related: Exclusive: Here's A Glimpse of an Upcoming Bezel-less Nubia Smartphone & It's Beautiful!
However, this adds up to the features the Z17 is said to feature. Some, like a Snapdragon 835 chip and Q.C 4.0 have been confirmed. The phone has also been confirmed to come with an IP67 waterproof body and is also coming with a dual camera setup at the rear. The design is also another interesting aspect, as the Z17 is projected to come with a curved, bezel-less display.