North Korean Company Names Own Tablet iPad
It is known that North Korean leader Kim Jong Un is an Apple Mac user but what we don't seem to know is that the country's leader isn't the only fan of the U.S. tech company in the alienated country. A new product by a North Korean tech company – Ryonghung has revealed what could be a strong sentiment for Apple products. The Ryonghung iPad is a tablet PC except that it is bearing Apple's trademarked name.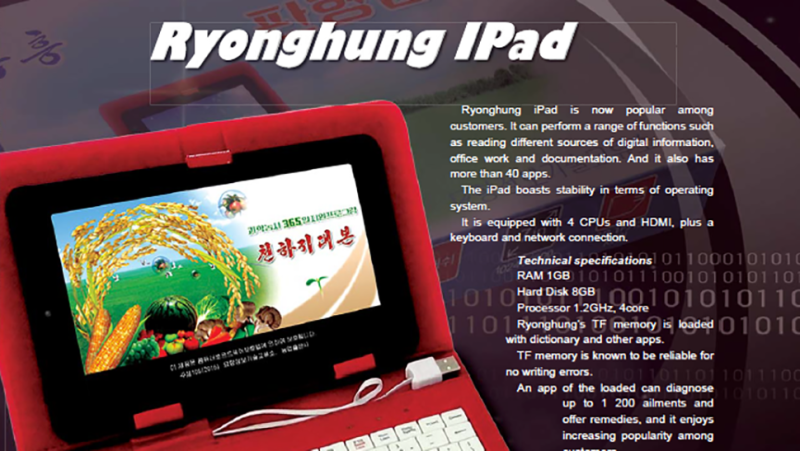 If it were in another country, we believe Apple would have been preparing to send its army of lawyers after the company's ass so they'll slug it out in the court. But it is North Korea, stuff like that doesn't matter. Besides, this is not the first time such infringement would be happening. Some years back, a desktop PC that bears all the similarity in design to Apple's iMac was spotted in a trade fair in Pyongyang.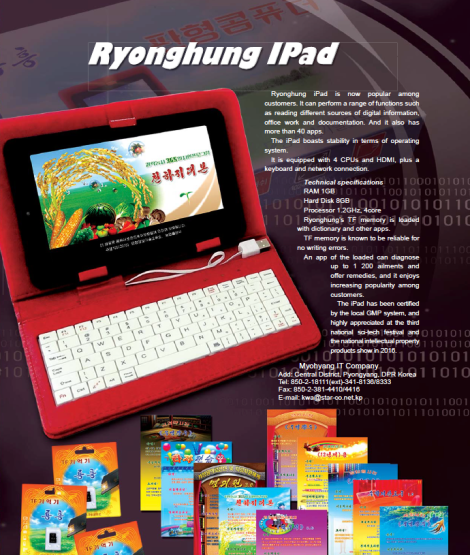 Read More: Apple iPad Mini Series May Get Discontinued Soon
In case you are wondering what lies inside the Ryonghung iPad, just know that it is nowhere near Apple's iPad models. It looks like a low-end Android tablet and in fact, packs a Quad-core  1.2GHz CPU, 1GB of RAM, 8GB storage and an HDMI cable. It also comes with a keyboard and internet connectivity. We're not sure of what software the tablet run but it sure runs something, anything. Does it matter because you're definitely not going to be seeing this budget "iPad" anywhere outside North Korea?
(source)