Samsung Display is known for filing patents for innovative display designs even if the company does not intend to use them in is forthcoming products. Five new display designs have been patented by Samsung Display at the United States Patent and Trademark Office.
The first illustration shows a face side and a backside view of a smartphone with an elongated appearance and a stretchable screen. And the second illustration shows a tablet that also features a stretchable display. The other images show the backside of the tablet-like device. There is no information available on the features of these patents.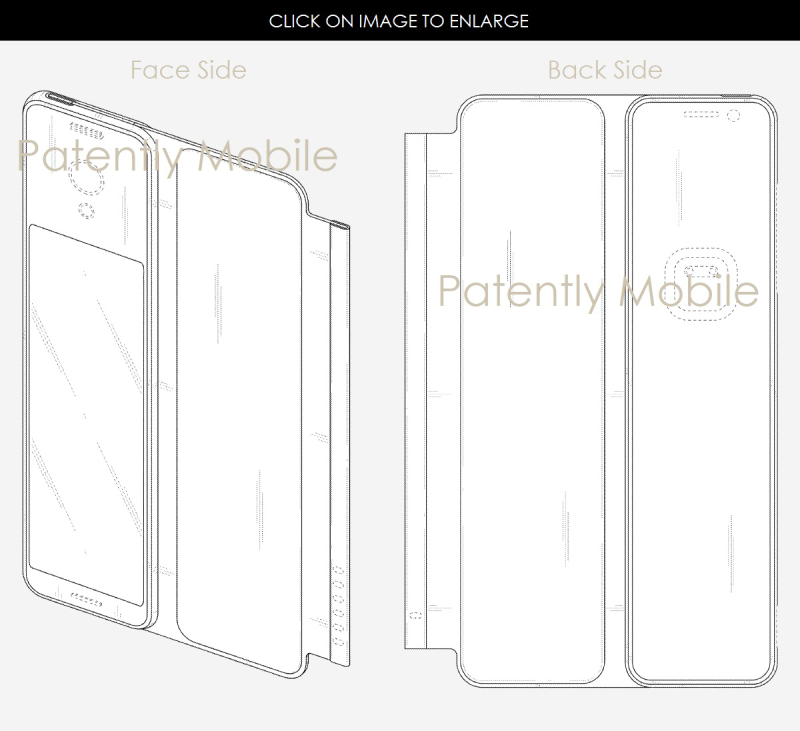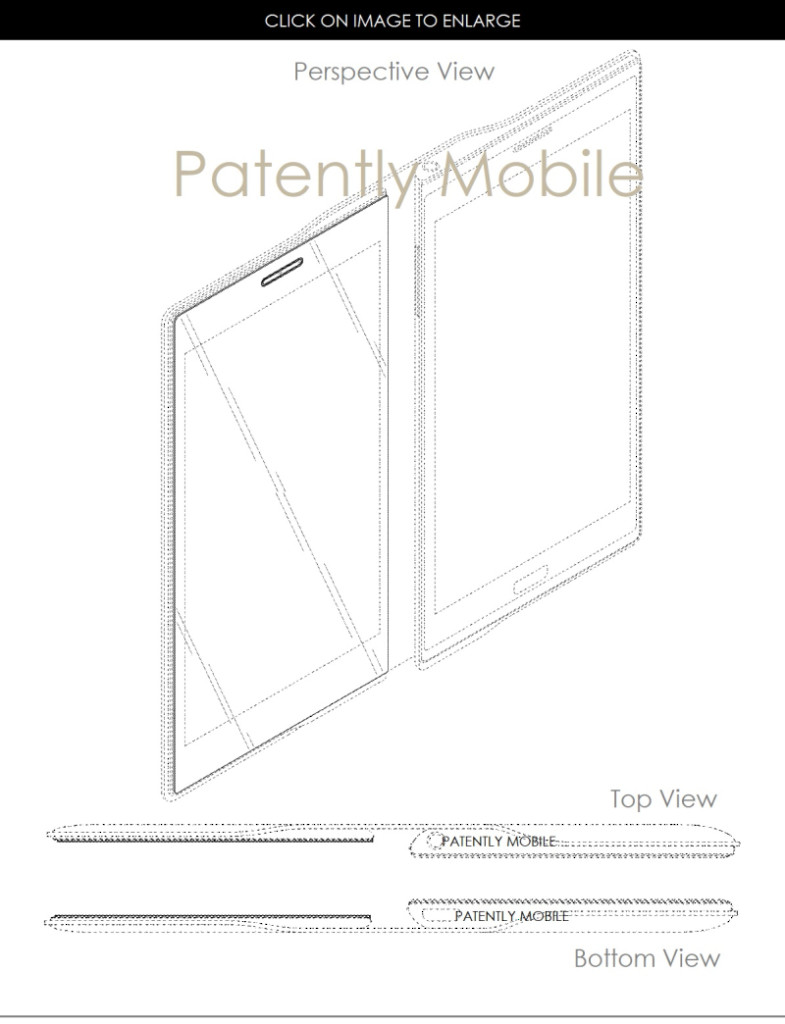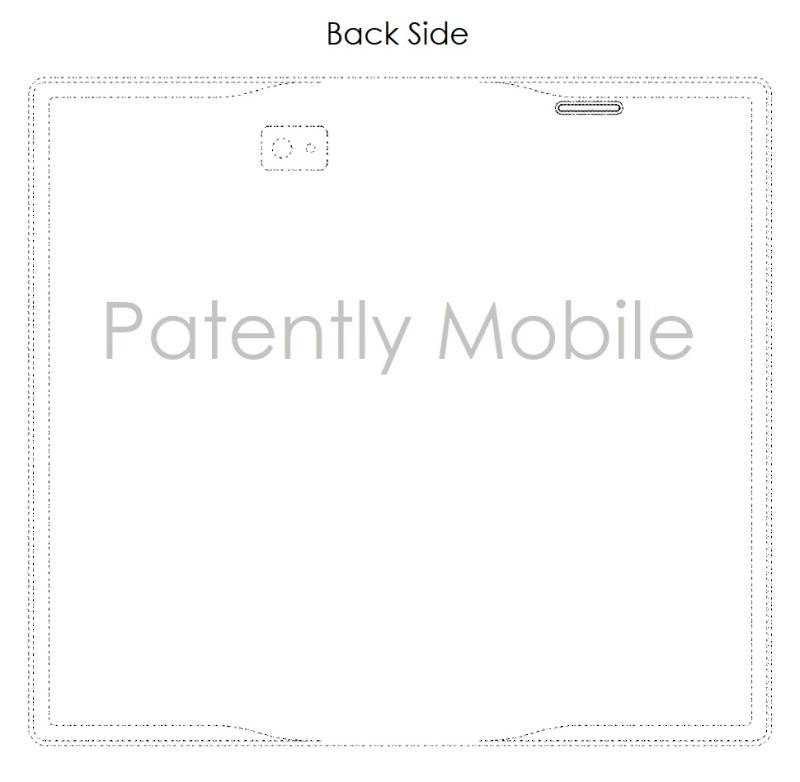 The third display design patent shows the fold-out mechanism for a smartphone. It means that the phone featuring it will be having a foldable design. Moreover, a sliding keyboard can be accessed from one of its sides. When the keyboard is accessed by sliding it outwards, there is a narrow left between the folds of the smartphone which is occupied by the keyboard when it is pushed inwards.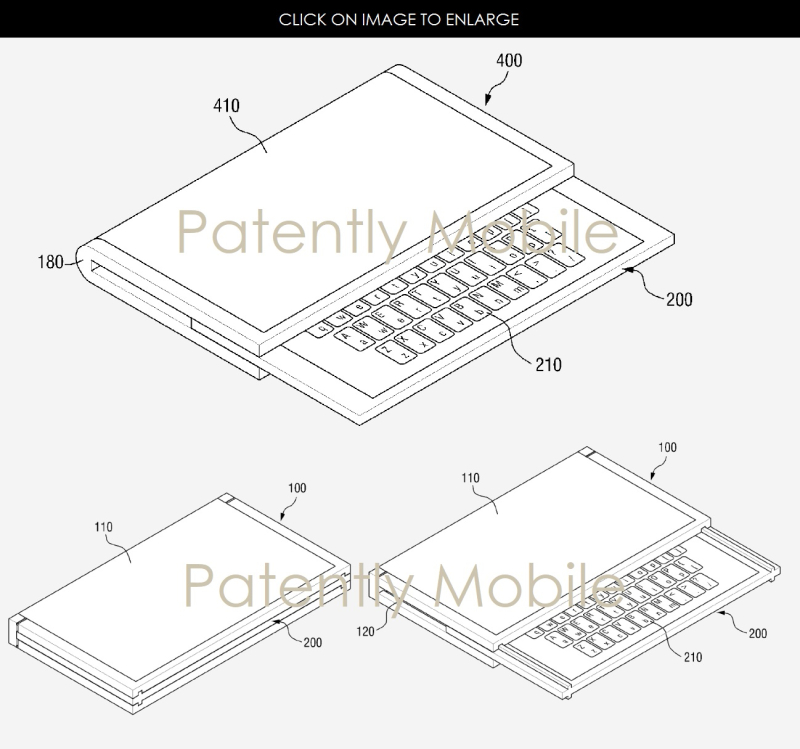 Read More: Samsung Patents a Camera Enabled Smartwatch and a Tablet with Rolling Screen
The fourth image shows a patent for stretchable screen that will be able to display images even when it is stretched by external sources. In the patent filing, Samsung has mentioned that "stretchable displays include a stretchable conductive material that can be a conductive polymer, a carbon nanotube, graphene, etc." The new stretchable display design that may get introduced on a next-generation Samsung phablet will not be something that can be easily copied by its competitors.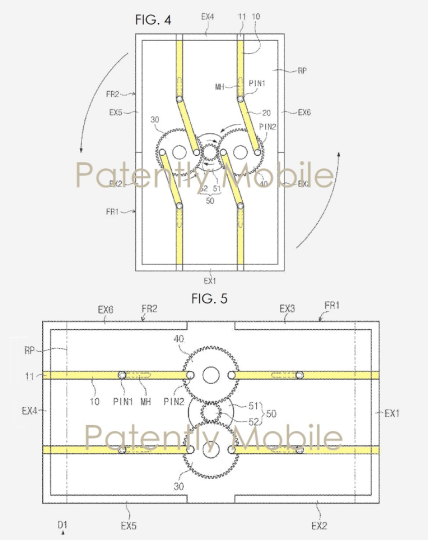 The fifth display design patent showcases a weird design that resembles an hour glass. It shows six lines of apps on its display. The first and the sixth line has four apps each and there are two apps each in lines second to fourth. It is one of the designs that makes us think not all patented display designs may end up as a real device.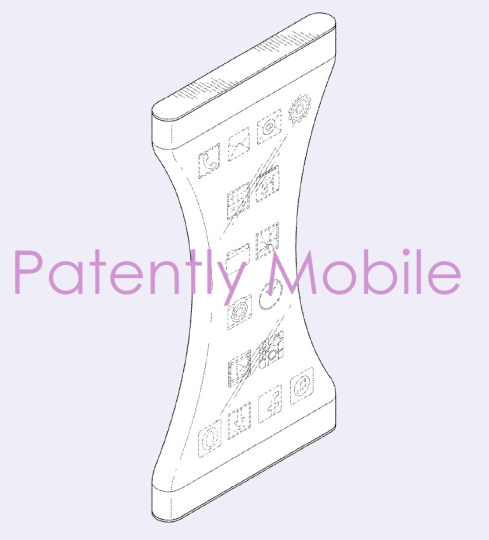 Samsung Display has recently won the Display of the Year award for the quad-edged flexible display design of Galaxy S7 Edge. This year, the South Korean company introduced the Infinity Display technology on Galaxy S8 and Galaxy S8+ that offers a higher scree-to-body ratio. Speculations have it that the Infinity Display will be also available on Galaxy Note 8 that is likely to get unveiled in August or September this year.