Samsung has been rewarded with the SID Display of the Year Award for Galaxy S7 Edge's quad-edge flexible display technology by the Society of Information Display (SID). Since the launch of Galaxy Note Edge, the South Korean company has been providing its customers with marvelous smartphones with curved-edge screens. Samsung has also inspired other companies to launch dual-edge curved screen smartphones.
The innovative flexible display products manufactured by Samsung Display have been used in its smartphones since 2013. The South Korean company had was awarded with SID Display of the Year award for a curved AMOLED and a bended AMOLED respectively in 2013 and 2015.
On Galaxy S7 Edge, Samsung debuted the first ever quad-edge flexible technology used in the industry that curves at top and bottom apart from the sides. The radius of the curvature at the left and right edges of the AMOLED screen can be varied by using the special curved technology that makes it possible to have a curved screen with natural curve appeal and better grip. The circuit plan of the screen has cut down the dead space around the edges of the screen to 1.09 mm.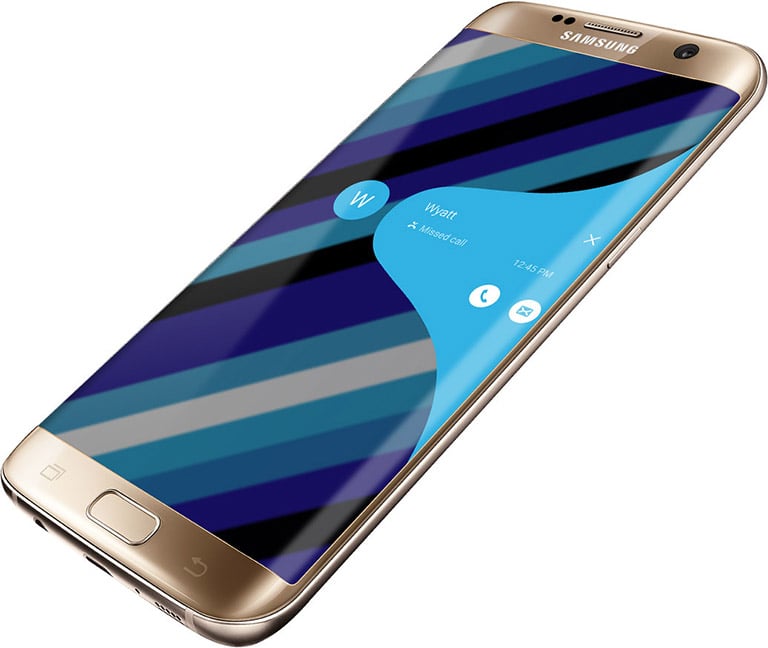 Read More: Refurbished Galaxy Note 7 to Arrive as Galaxy Note FE in June End, Claims Report
The Samsung Galaxy S8 and Galaxy S8+ flagship smartphones of 2017 feature larger quad-edge display with reduced bezels at the top and bottom. The display technology introduced on Galaxy S8 duo is known as Infinity Display.
The 2016 flagship phones, the Galaxy S7 and Galaxy S7 Edge respectively feature 5.1-inch and 5.5-inch quad HD AMOLED screens. However, the Galaxy S8 has a 5.8-inch S-AMOLED screen whereas the Galaxy S8+ has a 6.2-inch S-AMOLED display. The screens on Galaxy S8 duo offer a higher screen-to-body ratio and supports a screen resolution of 2,960 x 1,440 pixels along with an aspect ratio of 18.5:9. Both the Galaxy S8 duo have received overwhelming response from the audience and critics.
The upcoming Galaxy Note 8 is also expected to feature Infinity Display. Rumors have it that the Note 8 would be coming with a 6.3-inch UHD screen that will support 4K resolution. It seems that Samsung has a very good chance of winning the SID Display of the Year again in the next year. The Galaxy Note 8 is speculated to get announced in August or September this year.
(source)