OnePlus Announces The OnePlus 5 Launches On June 20
by Habeeb Onawole Jun 6, 2017 4:35 pm0
Mark your calendars! The highly-anticipated OnePlus 5 launches on June 20. The announcement was made by OnePlus CEO Pete Lau via his official Twitter account. A few minutes later, the official OnePlus Twitter account also made the announcement.
The event like all other OnePlus launches will be live-streamed at 12:00 PM EDT (4:00 PM GMT). Should we expect new VR glasses this year? We can't say yet.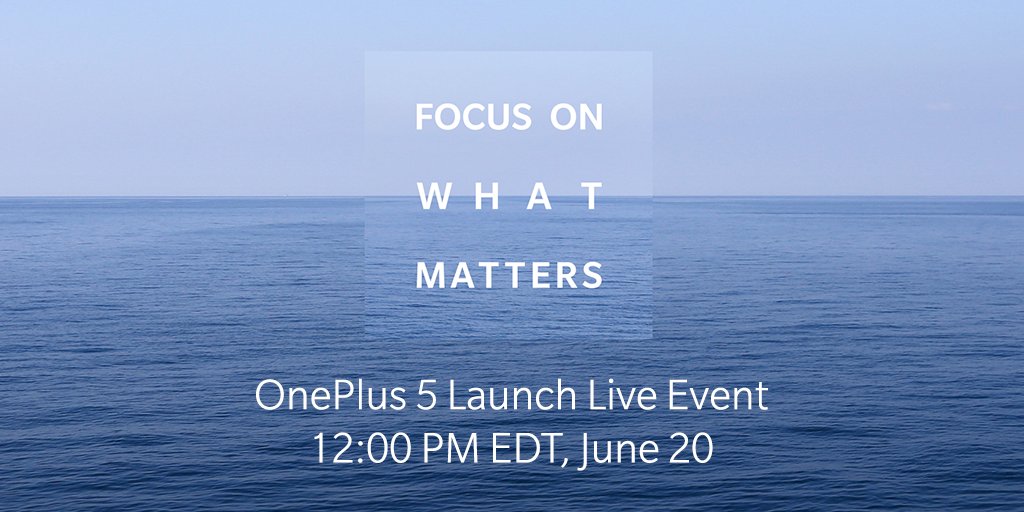 There will also be pop-up events holding at various locations. It will hold in New York on the same day at 7:00 PM at the Meatpacking District. OnePlus Co-founder Carl Pei and popular YouTuber MKBHD will be present.
It will also hold in Paris on June 21 at 11:00 AM at 213 Rue Saint Honore. Other locations are listed on the page created for the event.
Yesterday, the date leaked online via an image but was disproved and said to be for the OnePlus 2. Turns out that while that date might have truly been for the OP2 (April 20, 2015), whoever posted it again was giving us a hint.
READ MORE: No Android Nougat for The OnePlus 2 As OnePlus Discontinues Software Support
The OnePlus 5 will be powered by Qualcomm's Snapdragon 835 processor. A picture posted by OnePlus hints at the device being smaller than the OP3T. The main feature most people are looking forward to is the camera which is rumored to be dual sensors. Heck! The official launch poster even teases it with the phrase "Focus On What Matters".
There even appears to be a hint buried in the event page. The box holding the text "Focus On What Matters" moves slightly in both directions like a panorama. Try moving around with your cursor and you should notice it.