Mijia Launches Red Dot Prize Stainless Steel Pot Series
by Habeeb Onawole Jun 6, 2017 4:14 pm1
Every Tuesday, Xiaomis Mijia Platform announces at least one new product. Over the weekend, they teased two new products which we thought were sports-themed but turns out we were wrong. One of them is destined for the kitchen and that is the Red Dot Prize Stainless Steel Pot Series.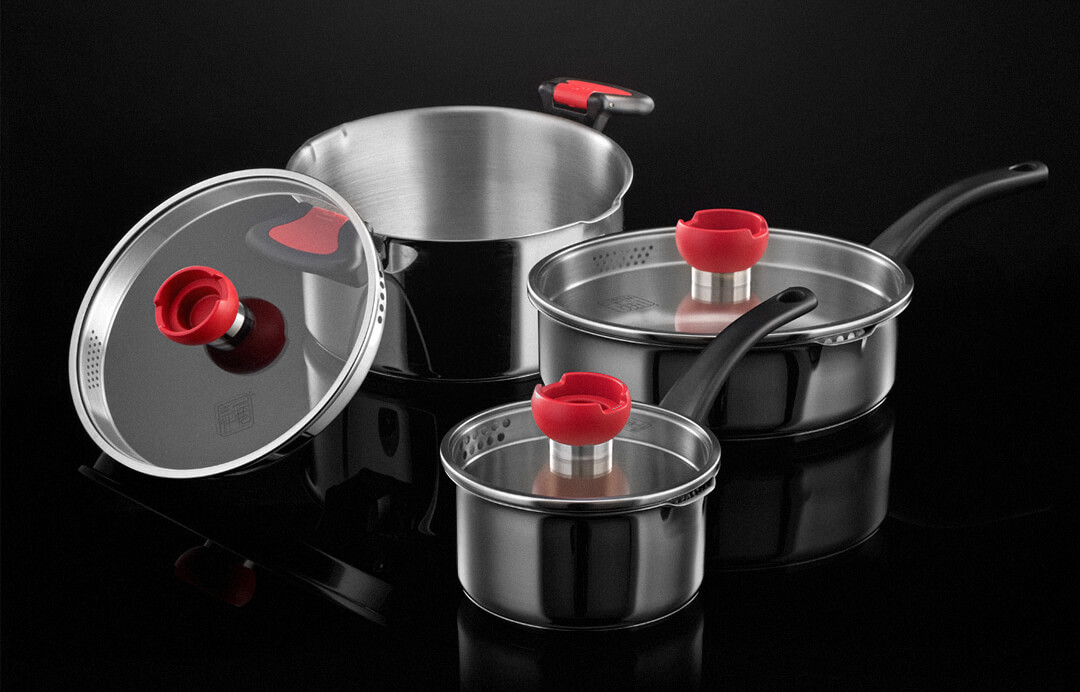 The Red Dot Prize Stainless Steel Pot Series consists of a soup pot, a sauté pan, and a milk pot. All three are made by Wu Yi Technology Co., a company based in Shenzhen, China that will also handle shipping and after-sales services.
The pots are made from SAE 304 stainless steel and sport glass lids with red handles. They can be used on induction cookers, gas stoves, electric stoves, and even electric furnaces and are non-stick pots.
There are a number of neat features on the pots. For example, the handles on the lids are designed to hold turning sticks and ladles and the inside of the pots have markings for measurement.
READ MORE: Redmi Note 4X Gets New Blue Variant, Sports 4GB of RAM, 64GB ROM & SD 625
The Red Dot Prize Stainless Steel Pot Series is priced at ¥666 (~$97.99) for the complete set. However, you can choose to buy them separately too. The milk pot is ¥159 (~$24), the sauté pan is ¥259 (~$38), and the soup pot is ¥279 (~$41). Backing for the pot is still on and shipping will start on 18th of July.
In the last two weeks, the Mijia platform has announced kitchen utensils and crockery. First was the Planet Cup, followed by the Haoyue Bone China Dish Set. Today is a set of stainless pot. What do you think is next?