E Ink Already Has A Foldable Display, All It Needs Are Customers
by Habeeb Onawole Jun 15, 2017 7:54 pm0
Earlier this week, E Ink, the pioneer company in e-ink display technology showed off its new foldable screen.
E Ink makes the displays you find in e-readers like Kindles and Nooks. These devices have very impressive battery life, thanks to the low-power display. Once an E-reader displays a page, the screen stops drawing power from the battery and stays that way till you flip or scroll down the page.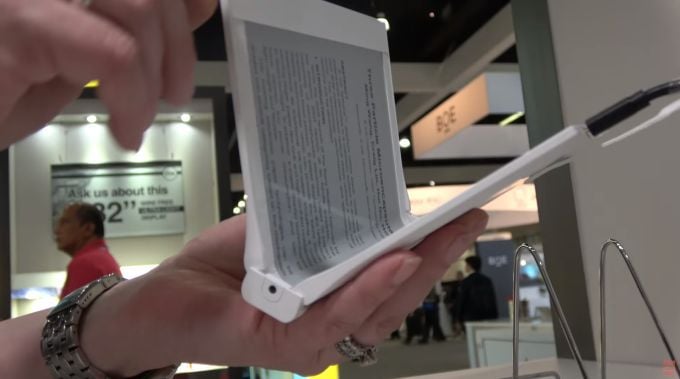 E Ink plans to make reading a whole lot more fun with its new display which folds like a real book. The new foldable display it showed off is a 10.2-inch flexible Carta Mobius based e-reader with a ppi of 220.
READ MORE: Samsung Display's New Patents Show Five New Display Designs
The display doesn't actually fold completely but it has a magnetic snap that holds it in place. The display uses plastic instead of glass, so it doesn't shatter. E Ink says it is ready for mass manufacturing once it has customers.
It will be nice to see other manufacturers other than those into e-readers adopt this foldable display, possibly those into wearables.
(Source)