OnePlus 5 Benchmarks Controversy – Did OnePlus Cheat Reviewers with Manipulated Unit?
by Anvinraj Valiyathara Jun 21, 2017 3:28 am4
After all the hype building, OnePlus has finally unveiled the OnePlus 5 flagship killer. Soon after it was unveiled, a report from XDA Developers has surfaced that claims that the Chinese firm had sent manipulated review units to various publications. These units could benchmark tests to record highest scores.
In the past too, OnePlus has been accused for cheating in benchmarks. Unlike producing misleading benchmark scores on OnePlus 5, the company had previously found cheating in OnePlus 3 and OnePlus 3T smartphones to decrease variance and thermal throttling. At that time, the publication came to a conclusion that it was because of merging of OxygenOS and Hydrogen OS teams at OnePlus. The Chinese manufactured had released a statement confirming that such an issue will not be there in the upcoming builds of OxygenOS.
A few weeks before the official launch of OnePlus 5, the smartphone was spotted outperforming Samsung Galaxy S8 and Google Pixel XL in benchmark tests. This could be because the pre-production units were manipulated to show maximized performance. According to XDA Developers, it received a pre-production unit of OnePlus 5 about ten days before its official unveiling. It states that not only the review unit they have received but also the ones that were sent to other sites contains a cheating mechanism that makes the phone attain highest scores in benchmark apps. Hence, the publication is accusing OnePlus for misleading benchmarks data on OnePlus 5.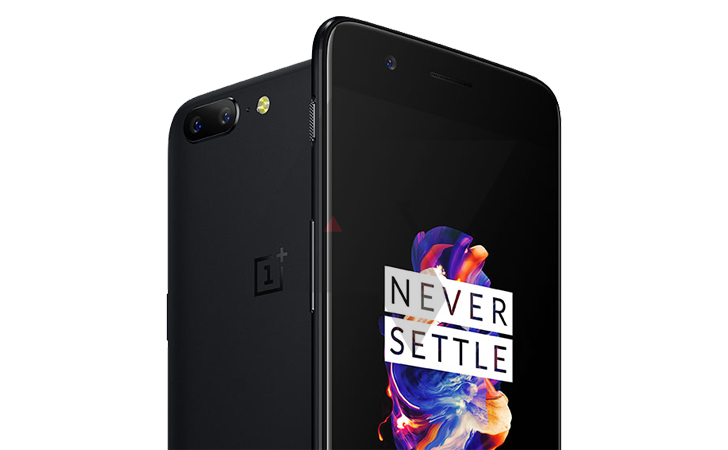 Read More: Quick Look At The New Features of The OnePlus 5
OnePlus 5 is powered by Snapdragon 835 chipset that includes four Kryo 280 cores running at 2.45 GHz and another four Kryo 280 cores working at 1.7 GHz. According to XDA Developers, the cheating mechanism is done by keeping the little cores running at the maximum frequency of 1.9 GHz all the time while the benchmark test is performed. This makes it possible to achieve higher scores than other flagships driven that are powered by Snapdragon 835.
When the cheating mechanism is not employed, it was found that only 24.4 percent readings had the CPU running at max processing speed of 1.9GHz. However, with cheating mechanism enabled, the OnePlus 5 could deliver highest performance in 95 percent of readings.
Hence, the publication claims that benchmark tests of OnePlus 5 on Geekbench 4, AnTuTu, Androbench, GFXBench, Quadrant, Nenamark 2 and Vellamo are all showing misleading scores because of the cheating mechanism used. Running the CPU cores at highest speed constantly can cause the device to heat up so much that it would become uncomfortable to hold it. In GFXBench test, the outer metallic cover of the OnePlus 5 reached a temperature of 50 degrees Celsius.
Here is the reply that XDA Developers received when the publication reached out to OnePlus on the issue:
 "People use benchmark apps in order to ascertain the performance of their device, and we want users to see the true performance of the OnePlus 5. Therefore, we have allowed benchmark apps to run in a state similar to daily usage, including the running of resource intensive apps and games. Additionally, when launching apps the OnePlus 5 runs at a similar state in order to increase the speed in which apps open. We are not overclocking the device, rather we are displaying the performance potential of the OnePlus 5."
The above statement has not been well-received by online publications. When OnePlus was caught cheating in OnePlus 3 and OnePlus 3T, the company accepted its wrongdoing. However, this time around, it seems to be defending its tactics. XDA Developers has stated that overclocking the little cores is not a precise representation of the smartphone's daily usage.
Cheating in benchmark tests can negatively impact the sales of OnePlus 5. The OnePlus 5 is still a very powerful phone with Snapdragon 835 and 8 GB RAM. The way benchmarks run on a device is definitely not how it performs in daily usage. Hence, buyers who do not concern about benchmark tests before buying a smartphone is unlikely to face any performance related issue on the OnePlus 5.
The OnePlus 5 is already accused for its resemblance with iPhone 7 Plus and higher pricing. We will have to wait and see how it is received by the audience.
(source)