Samsung Galaxy S9 to Come in 7nm Snapdragon & 8nm Exynos Chipset Variants
by Anvinraj Valiyathara Jun 28, 2017 7:04 am0
Samsung is usually known for releasing its flagship smartphones in its in-house Exynos chipset and Qualcomm's Snapdragon chipset variants. A new report states that Samsung may employ 7nm Qualcomm chipset as well as 8nm Exynos chipsets on its upcoming Galaxy S9 flagship that will debut next year.
The Samsung Galaxy S8 is available in Snapdragon 835 and Exynos 8895 chipset models. Both are 10nm chipsets. However, the Galaxy S9 will be featuring smaller but more powerful Snapdragon and Exynos chipsets. Samsung had manufactured the Snapdragon 835 chipsets for Qualcomm. However, according to a South Korean publication, the South Korean company has lost the manufacturing order of the next-generation 7nm Snapdragon chipset to TSMC earlier this year.
The publication has further reported that Samsung will be using 8nm manufacturing process for its next-generation Exynos chipset. The reason behind it is that Samsung is still prepping up on the production of 7nm chipset. However, Qualcomm seems to be having an upper hand as it next-generation chipset that is rumored as Snapdragon 845 will be built with 7nm manufacturing technology. It is said to be more power-efficient and cost-effective than 8nm chipset.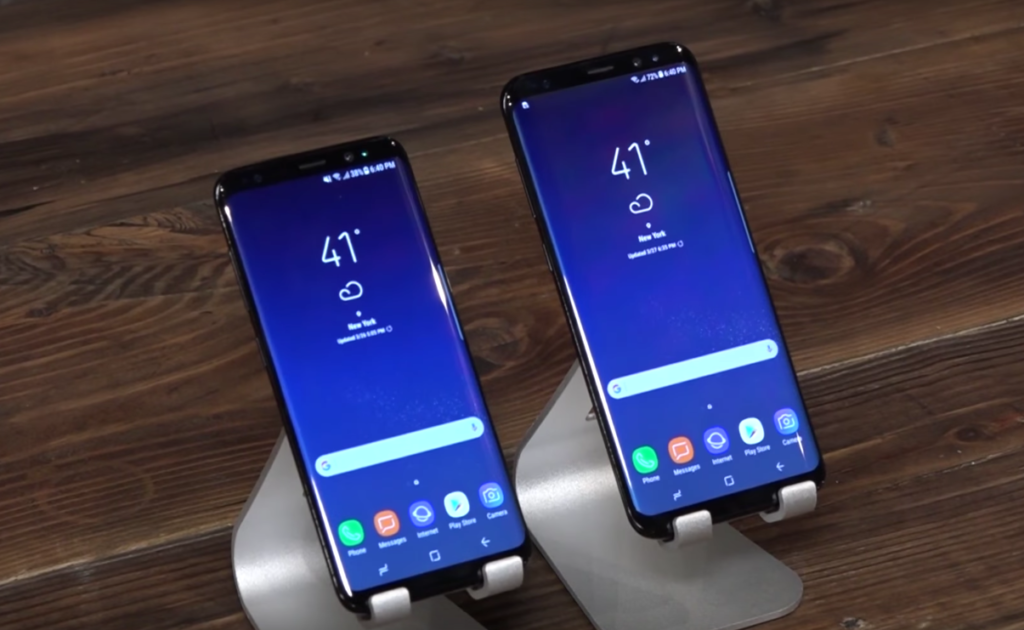 Read More: Samsung Galaxy Note 8 Launched Delayed to September; $900 Pricing & Lots of Features Revealed
According to the publication, an industry insider has said that Samsung is likely to the next-generation 7nm Snapdragon SoC built by TSMC because of its energy efficient and performance. Also, Snapdragon SoCs come with inbuilt networking support for various kind of network bands which makes it quite convenient for cellular operators and OEMs to build a device that functions flawlessly. On the other side, the network support in Exynos chipsets mainly caters to international audience including South Korea.
Then, why is Samsung is producing an 8nm Exynos chipset which is not as efficient as the upcoming 7nm Snapdragon chipset? Another report from the same publication states that Samsung will significantly reduce the production of 7nm chipset in a bid to begin the production 6nm chipset in 2019. There are some rumors that the a 7nm Exynos chipset will be present under the hood of Galaxy Note 9.
This move could bring a momentary disadvantage of one year for Samsung as it will have to purchase Qualcomm chipsets manufactured by TSMC for its flagship smartphones. However, by 2019, the company is likely to have an advantage over TSMC. In the past too, Samsung has ditched 20nm chipsets to focus on 14nm chipsets. By skipping 10nm chipset, TSMC has attracted Samsung's clients by manufacturing 7nm chipsets.