Europe's Honor 9 Comes With Assassin's Creed Unity Exclusive Mobile Game
by Habeeb Onawole Jun 29, 2017 1:40 pm0
The Honor 9 was released in Europe on Tuesday in Berlin. Tagged the lightcatcher, the new Honor flagship brings not only premium specs but also an exclusive Assassin's Creed game.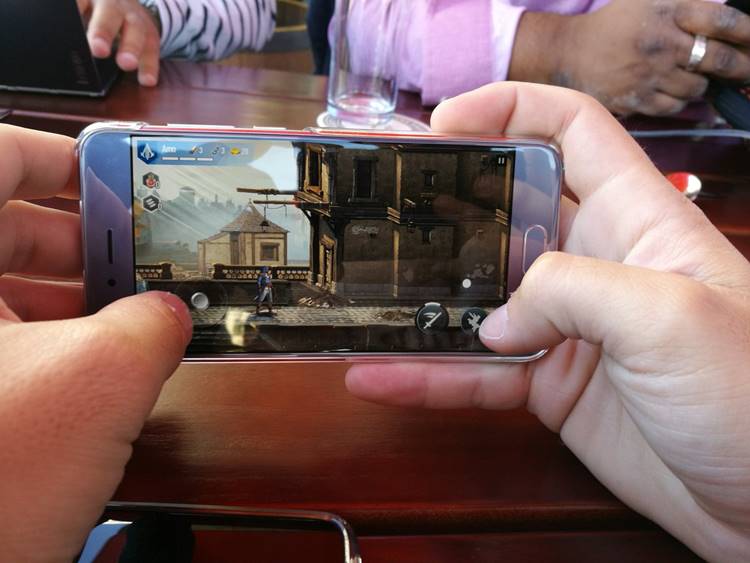 A user posted a picture of himself playing an Assassin's Creed game. From the picture you may think it is the Assassin's Creed mobile game of old. However, a tweet by Honor France confirms that the Honor 9 does come with the Assassin's Creed Unity mobile game. The tweet also mentions that the game will be exclusive to the Honor 9 for 6 months!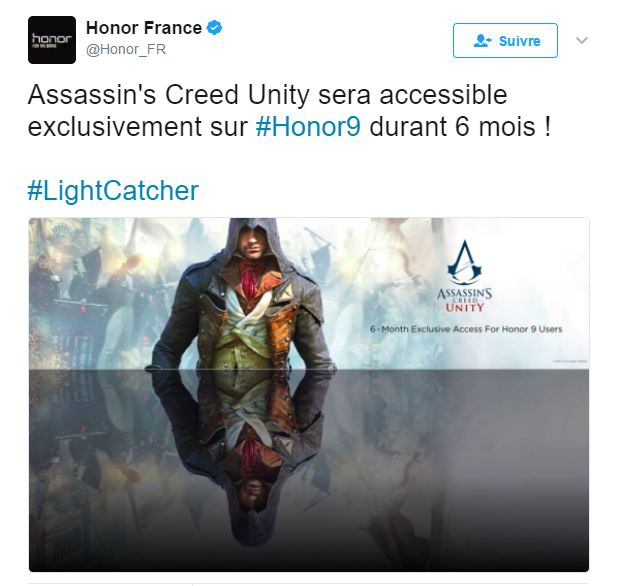 Assassin's Creed Unity was released back in 2014 by Ubisoft for Windows, PlayStation 4 and Xbox One but never for mobile. It is good to see it make its way to mobile phones albeit as an exclusive to the Honor 9 for now.
There is no mention of when it will be available for other android phones and iOS but chances are it will be next year.
Games exclusivity isn't new. Early this month, iOS devices got a sequel to 2014's popular puzzler, Monument Valley. Ustwo says it will be available for Android soon and that is very vague.
READ MORE: Huawei's Mate Flagship Along With Mi Mix 2 Could Use New 3D Sensing Camera
The Honor 9 is a 5.15" FHD phone with 6GB/4GB of RAM and 64GB/128GB. It has a Kirin 960 SoC and a 3200mAh battery. Like the Honor 8, it also features dual rear cameras and an improved glass back design.
(Source)