Huawei's Mate Flagship Along With Mi Mix 2 Could Use New 3D Sensing Camera
by Anvinraj Valiyathara Jun 22, 2017 6:42 am0
Earlier in this week, Japan Display (JDI) had officially confirmed the arrival of its newest full screen display like the one available on Galaxy S8 and Galaxy S8+. Fresh speculations indicate that the highly anticipated Mi MIX 2 will be equipped with JDI's full screen display.
Wang has asked the audience in his one of his recent posts on Weibo that who should be using JDI's Full Active display. As it can be the seen in the users' comments for Wang's post, most of them are expecting to see the new display on a Xiaomi phone. The high resolution screen seems to be a suitable candidate for MI MIX 2. Hence, a Redmi device is unlikely to feature it. As far as, the alleged Redmi Pro 2 is concerned, it is expected to feature a full screen display from Pegasus.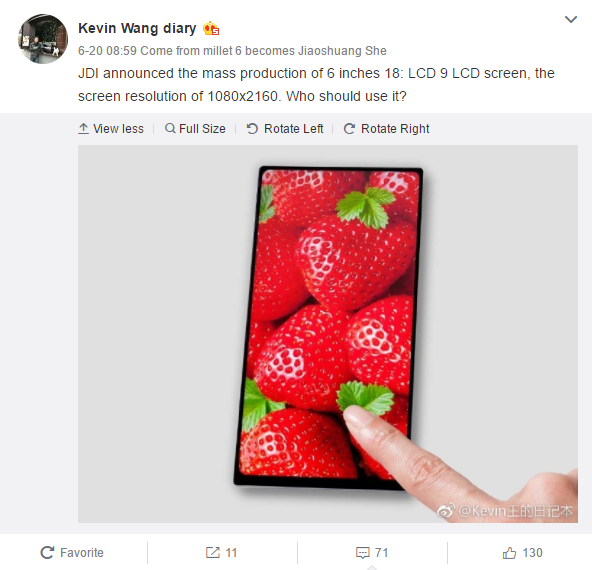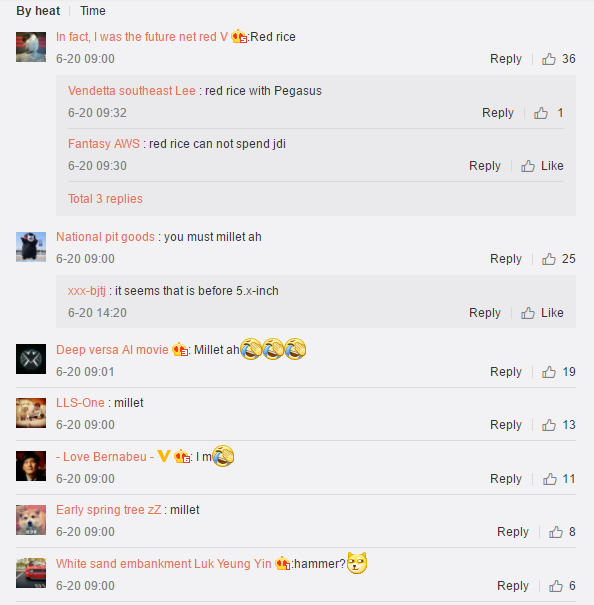 According to an industry insider from Taiwan, Cold Creek Dev on Weibo, the second half of the year will see full screen display enabled smartphones equipped with 3D sensing camera technology that will bring improvement to iris recognition and facial scanning. He adds that the 3D sensing technology is likely to appear first on Huawei Mate flagship that is expected to debut in the second half of the year. The Xiaomi Mi MIX 2 is also speculated to feature it.  The mass adoption of 3D sensing technology is expected to begin next year.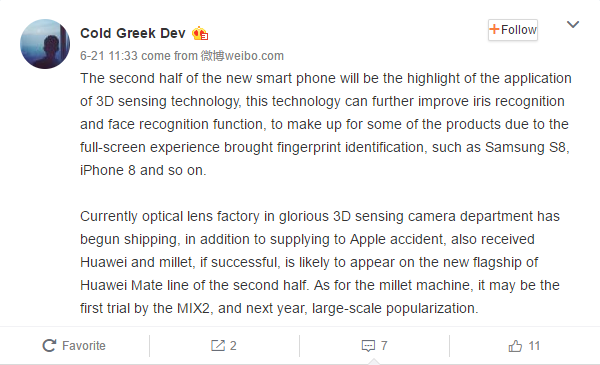 Read More: Xiaomi Mi Mix's Designer, Philippe Starck Visits Xiaomi HQ, New Generation Coming Next Month?
The above rumors hints that the Mi MIX 2 may possibly feature a JDI screen. Previous rumors have revealed that the Mi MIX 2 will continue to sport a full screen design and offer a higher screen-to-body ratio. It is also expected to feature a glass equipped along with dual rear cameras. It also rumored to deliver better call quality experience.
The full screen display from Japan Display is officially known as Full Active. It is a 6-inch LCD screen that produces a resolution of 1,080 x 2,160 pixels. As it can be seen in the official image provided by JDI, all the four sides of screen is surrounded by very slim bezels. With second-generation Pixel Eyes technology incorporated in JDI's Full Active screen, it produces deeper blacks and delivers higher contrast. Also, the screen functions seamlessly with wet fingers. The Full Active screen is also expected to be available on the alleged Sony Xperia XZ1 smartphone that is expected to debut at IFA 2017.