Nokia 3310 (2017) Scratch, Burn and Bend Tests – Is it Indestructible like Original 3310?
by Anvinraj Valiyathara Jun 22, 2017 7:42 am0
The original Nokia 3310 is often dubbed as an indestructible phone because of its strong casing and construction. It could function flawlessly even if it was dropped multiple times. There are plenty of videos online that show the Nokia 3310 go through various kinds of damage tests and still working normally. What about the Nokia 3310 (2017)? Is it an indestructible phone like the original Nokia 3310?
A YouTuber has performed scratch, burn and bend tests on Nokia 3310 (2017) to show how durable the phone is. As it can be seen in the video, the guy performing the durability test on Nokia 3310 (2017) claims that he has been using the phone as daily driver for the past few weeks. Hence, the phone already has some scratches on its body even before any durability test is performed on it.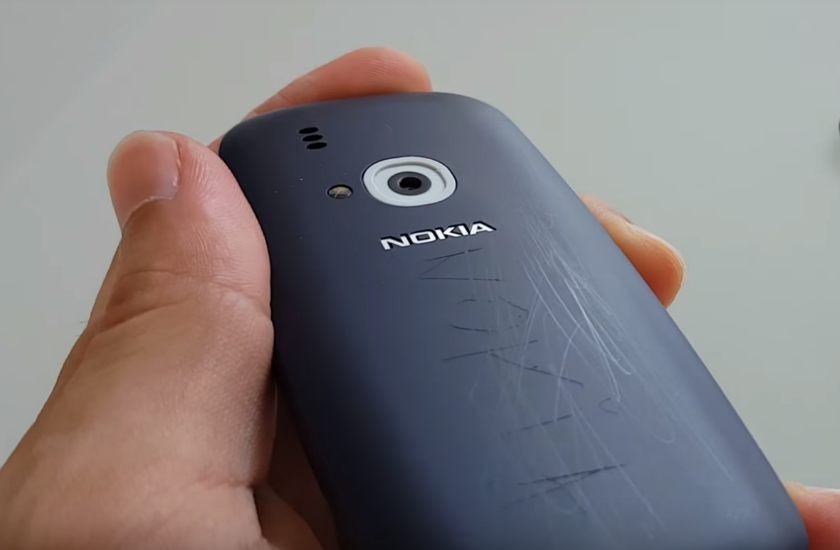 Read More: Nokia 9 Spotted on GeekBench Database, Sports Snapdragon 835 Processor
When a blade is used to scratch on the screen of Nokia 3310 (2017), it develops scratches easily. However, it does not get scratched easily with keys. It seems that the phone is fitted with a plastic screen. The plastic body and its buttons also develops scratches easily with a blade. The rear shell, camera lens and flash are all made up of plastic and can get scratched easily by daily items like keys. The Nokia logo can also chip off with daily use.
Since the screen is made up of plastic, it starts melting when flame is applied to it for about 10 seconds. In the bend test, the Nokia 3310 (2017) did not bend when a lot of pressure was applied on its rear by the YouTuber. When the pressure was applied from the front, its back panel popped out a bit but the phone did not bend. Also, there was no damage done to display on bending the phone.
The Nokia 3310 is a dual SIM phone that comes with a 2.4-inch TFT display that offers a resolution of 240 x 320 pixels. It has 16 MB of internal space and 2-megapixel camera with LED flash. It features a Bluetooth 3.0 and 1,200mAh removable battery. It other features include 2G network support and microUSB port. It is available in multiple colors like Red, Blue, Yellow and Grey.