Xiaomi Launches Huayang Ultra-Light Umbrella With Carbon Fiber Frame for ¥99 (~$15)
by Habeeb Onawole Jun 29, 2017 12:23 pm1
The latest product on Xiaomi's Mijia platform is an umbrella. The Huayang Ultra-Light Umbrella is not just any kind of umbrella. Its selling point is its carbon fiber skeletal frame that makes it super light but strong.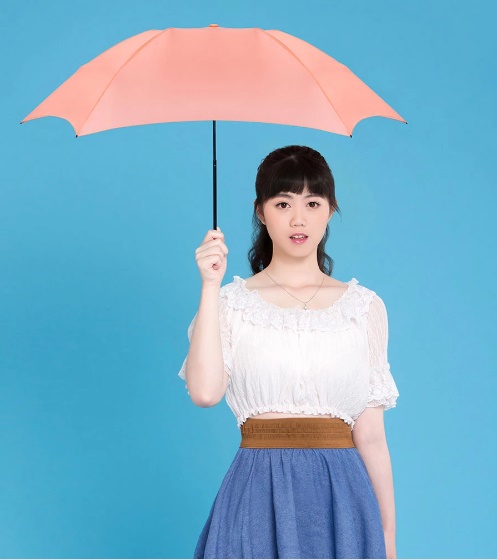 Carbon fiber is a very strong and light weight material that is used in the automotive and aerospace industry. It is also making its way to consumer goods resulting in products that are light-weight but very durable.
Unlike most umbrellas that feature a steel frame, the Huayang Ultra-Light Umbrella replaces the steel with carbon fiber, thereby allowing you have a stronger and lighter umbrella.
The carbon fiber frame is strong enough to withstand strong winds. The canopy is made from a highly water resistant material that protects you from getting wet when it rains. The material also makes it easy for you to store the umbrella immediately after use as its nano-coated surface bounces water off completely, keeping it dry.
READ MORE: Xiaomi Announces Ninebot Plus for ¥3499 (~$514)
The Huayang Ultra-Light Umbrella comes in light blue, black and orange. It weighs just 85g and has a diameter of 85cm. When folded, it measures 23cm, small enough to fit into a ladies handbag.
The Huayang Ultra-Light Umbrella will sell for ¥99 (~$15) and will start shipping on August 5.