Sharp Full Screen Models FS8016 & FS8010 Launching On July 17
Since Foxconn bought a 66% majority stake in ailing Japanese tech brand Sharp, the Taiwanese company has made efforts to try to turn around the fortunes of Sharp. The investment by Foxconn resulted in Sharp's first operating profit in three years, announced in April 2017 and attributed to the restructuring efforts by Foxconn. One area Foxconn is looking to revitalise, apart from the once budding Sharp TV business, is its smartphone business. To this end, Sharp is said to planning the launch of two mid-range phones next month.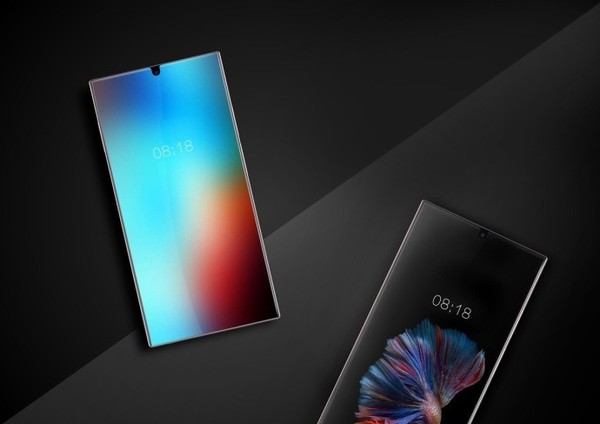 Precisely, the rumour points at the launch of two mid-range models identified as FS8010 and FS8016 on July 17. Both models are said to feature a 5.5-inch display having a high screen-to-body ratio and resolution of 2048 x 1080pixels. The two models also come with a dual 12MP rear camera setup. The two models will sport different processors. While the FS8016 sports Qualcomm's latest mid-range Snapdragon 660 chipset, the FS8010 features a Snapdragon 630 chip.
Read More: More Spec Details As Sharp FS8016 Appears on AnTuTu: 2K Display, 4GB RAM & More
The FS8016 is obviously the top model of the two and for a mid-ranger, the Sharp smartphone is said to have a design similar to the Xiaomi Mi Mix.  The bezel at the bottom of the display is said to be narrow and with the screen accounting for at least 91.3% of the entire device. Other leaked specs of the two Sharp mid-rangers include Android 7.1.1 Nougat OS, 4GB and 6GB RAM options. Recall that the Sharp FS8016 model has previously appeared on AnTuTu and GeekBench, revealing some of its specs and those specs are similar to the ones listed above.
The prices of the Sharp models are also said to be cheap. Note that we are not so sure about the source of the launch rumour as Sharp is yet to officially say anything about any launch event. So we'll have to wait for words from Sharp. Also, the names will likely be different from the ones which have been making the rounds.
(source)