Is This The iPhone 8 Retail Box Or A Photoshopped iPhone 7 Plus Box?
by Habeeb Onawole Jul 5, 2017 10:51 am1
Last night an image showing what seems to be the retail box of the iPhone 8 was posted on Weibo. Although the box does share a similar design to that of the iPhone 7 Plus, the main difference is the design of the dual rear cameras.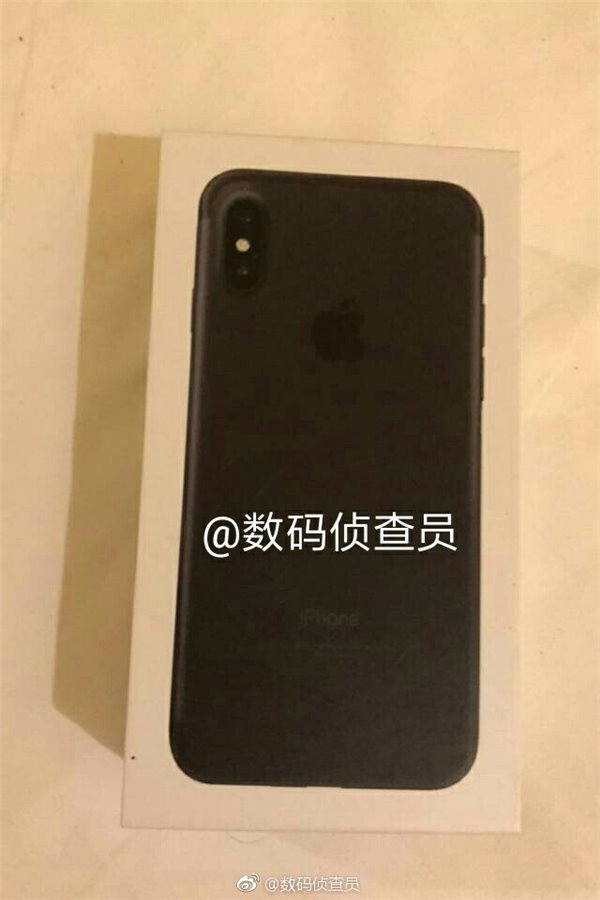 The iPhone 8 is expected to feature dual cameras like the iPhone 7 Plus but instead of sitting in a horizontal position, it will lie vertically. We have seen leaks from verified sources confirm this. Why then do people think this is a fake image?
The iPhone 8 on the box is a matte black version which doesn't match images that have been in circulation. The iPhone 8 has been shown to feature a glass back in all the verified leaks. Since no one has mentioned seeing a matte black version, the conclusion is that the person modified the retail box of a matte black iPhone 7 Plus.
READ MORE: Tax Rate Reduction Leads Apple To Cut iPhone Prices in India
Apple is expected to launch the iPhone 8 in September. Some of the features expected include wireless charging, an OLED display, and iOS 11. It is still unknown if it will have its fingerprint scanner embedded under the display, at the back or even at all.
(via)