Alibaba Launches AliGenie X1 Smart Speaker With Genie AI Assistant
by Habeeb Onawole Jul 5, 2017 9:48 am1
Amazon kicked off the smart speaker race with the Amazon Echo in 2014. Just three years down and other big names like Google (Home), Lenovo, and Apple (Homepod) have joined the race. Samsung is also working on its own too. But ahead of the Korean comany comes Alibaba with the AliGenie X1 smart speaker and AI assistant.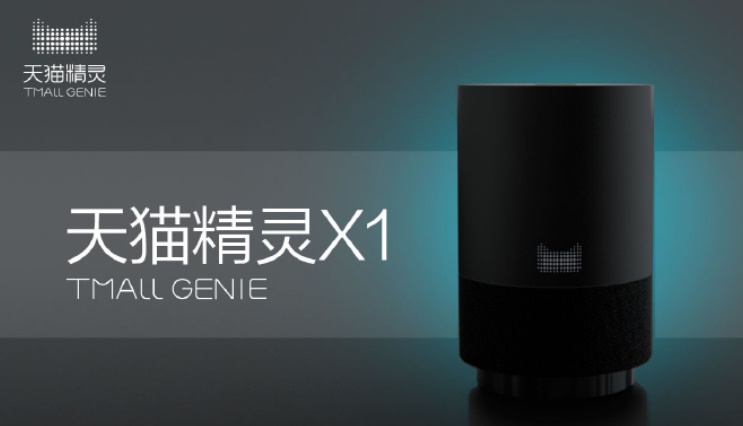 There were rumors floating around that the Chinese e-commerce giant was going to release a smart speaker soon and it did so today. The new smart speaker was unveiled at the Drum tower in Beijing today.
The AliGenie X1 takes instructions in mandarin and comes with an AI assistant called Genie. Some of its functions include smart home control, music playback and voice shopping.  It can also take down notes, shopping lists and set reminders.
The smart speaker looks a bit like the Google Home thanks to the mesh at the base that covers the speaker(s). Unlike the Google home which has a replaceable base that comes in a variety of colors, the Alibaba smart speaker is available in eiter complete white or black.
The AliGenie X1 smart speaker is powered by the new Mediatek MT8516 voice chip. The chip is specially made for voice assistant devices and smart speakers with Google Assistant and Android Things support. It is made up of four Cortex-A53 cores clocked at 1.3GHz.
READ MORE: Samsung Vega Smart Speaker with Bixby AI in Works
The speaker has a 360°omni-directional microphone that can pick up sounds from 5m away. There is Bluetooth 4.0 LE as well as WiFi connectivity.
There is no info on availability at the moment but the AliGenie X1 will sell for ¥499 (∼73) which is cheap compared to the Google Home ($129) and Amazon Echo($179.99).