Photo Samples of Vivo X9s Dual Front Facing Cameras
by Habeeb Onawole Jul 6, 2017 10:36 pm2
Vivo finally unveiled the Vivo X9s and Vivo X9s Plus smartphones last night. Although both phones fit into the mid-range category, Vivo makes them stand out with their build quality and dual front facing cameras.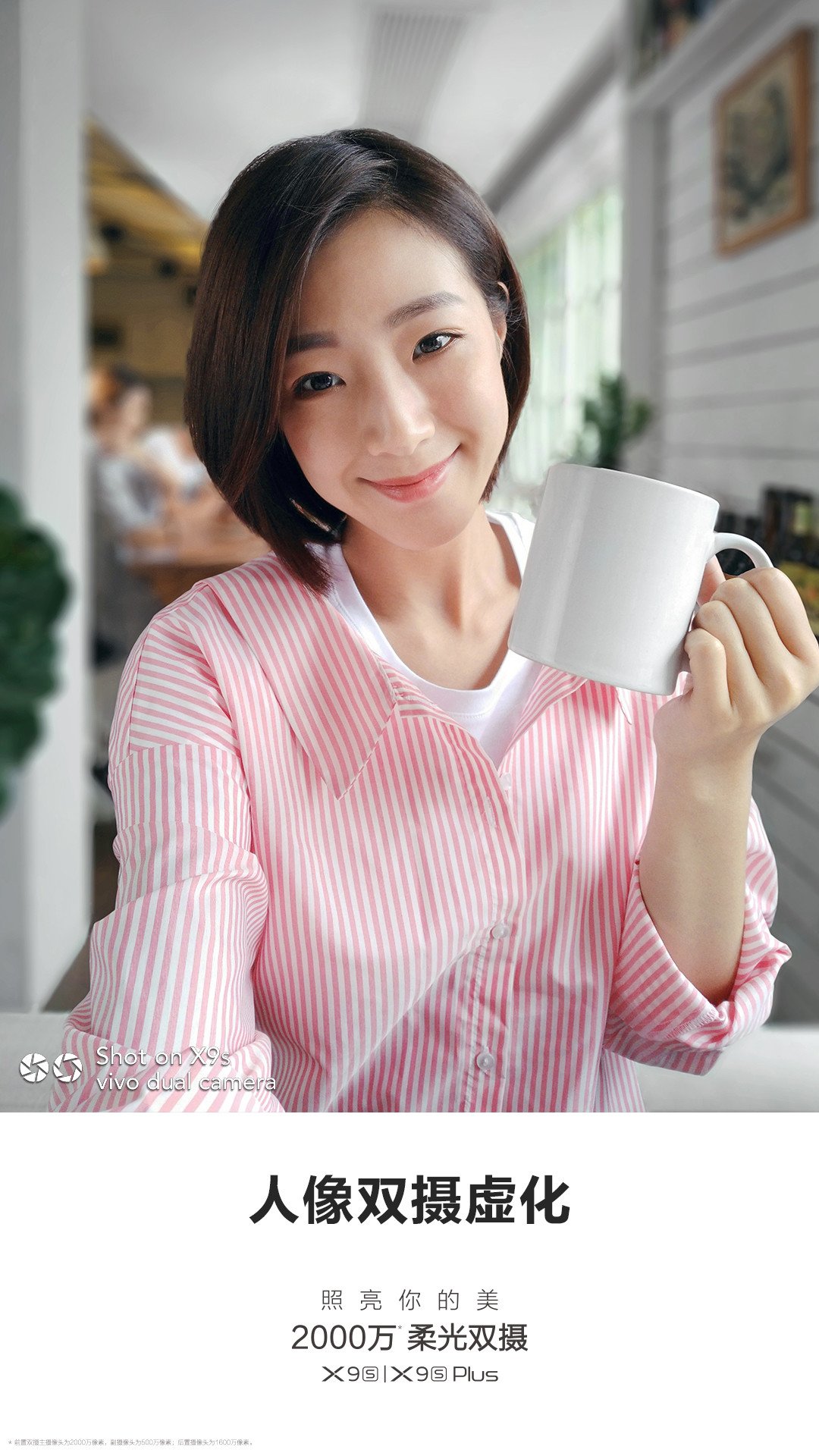 Vivo, like its sister company OPPO, focuses on the camera prowess of its phones and in the case of the X9s and X9s Plus it is the front cameras that get the attention.
The Vivo X9s and X9s Plus front cameras are a combination of a 20MP sensor and a 5MP sensor. Both are fixed focus and work together to shoot amazing photographs. Unfortunately, we don't know the particular sensors used and Vivo didn't mention them on the product page.
When you take a picture, the 20MP camera is what actually captures the image. The 5MP camera on the other hand adds the depth of field effect resulting in portrait mode images similar to what you will obtain on a DSLR.
Vivo has provided some photo samples showing the cameras in action. The color reproduction is impressive and the bokeh effect isn't overdone. However, we will have to test it out to see if we can achieve the same result.
READ MORE: Vivo Announces FunTouch OS 3.1 Based on Android 7.1 Nougat
The Vivo X9s Plus goes on sale on Saturday, 8th of July. The X9S won't be available till 20th of July but pre-order begins on the 14th.
What do you think of these pictures? Are they good enough to convince you to pick up the Vivo X9S? Do let us know in the comment box.