Xiaomi Next Crowdfunding Product is A Sleek Headphone Launching on July 11
Xiaomi MIJIA brand has garnered a reputation for providing a platform for the release of innovative and cheap products ranging from household equipment, IoT, wearables, smartphone accessories and much more. Xiaomi is now gearing up for the launch of its 96th crowdfunding product under the MIJIA brand.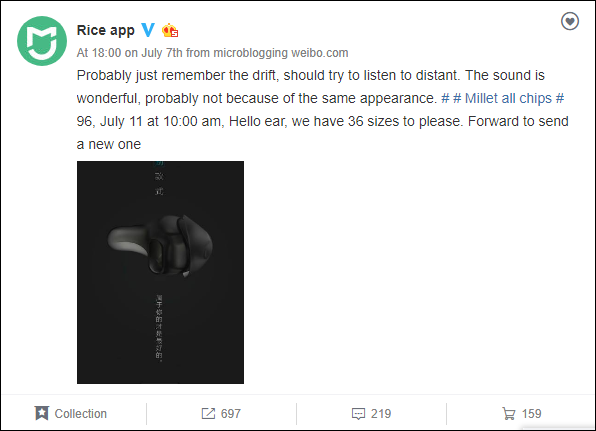 The 96th MIJIA product will be launched on July 11 at 10 AM CST and from the three teaser posters, the device is clearly a headphone. The headset looks like a wireless headset but what seems to stand out in all three teasers is the design of the headphone. It uses a balloon design designed to protect the ear canal as well as fit the canal very well.
Read More: Xiaomi Redmi Note 5A Launching Soon? Leaked Shot of its Package Has Surfaced
In addition, the earpiece comes in 36 different ear sizes, according to one of the Weibo post and we must admit, that is some numbers. In other words, the earpiece will be manufactured to suit different people's ear canal sizes. The headphone uses a Z-shaped design which reduces the pressure on the canal. No word on the internal technology at play or the likely price tag but all that will be disclosed tomorrow when the device goes official.
(source)