Xiaomi Provides Explanation for Delay in Split-Screen Implementation in MIUI
by Habeeb Onawole Jul 16, 2017 9:34 pm1
Split-screen multitasking was already available for years before Google made it a default feature in Android Nougat. Samsung was one of the early pioneers and called it Multi-Window. Now that it is a stock android feature, some manufacturers are yet to implement it and a prime example is Xiaomi's MIUI.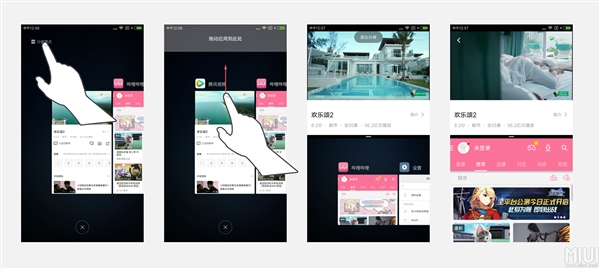 The feature will just be hitting devices via the MIUI 9 update scheduled to launch next month. Better late than never, right? Xiaomi decided to explain why it took so long to implement split-screen in MIUI.
First reason stated is the length of time it took discussing the new feature and how it will affect usage. They also had to figure out how to implement it across the various Xiaomi phones which are running different versions of android.
Another issue they had to deal with was the redesign of the recent task menu to accommodate the split-screen feature. Doing that escalated some previous issues that were already present within the recent apps menu.
Now that everything seems to be sorted out, we should expect the feature to be available on the first stable roll-out of MIUI 9.
Entering split-screen mode in MIUI 9 is simple. Once you are in the recent apps menu, tap the icon at the top left corner and you will be able to drag apps to each vertical half of the screen
Some advanced features that are present include double tapping the split windows to change the position of the apps or double tapping the recent apps button to switch to the previous app.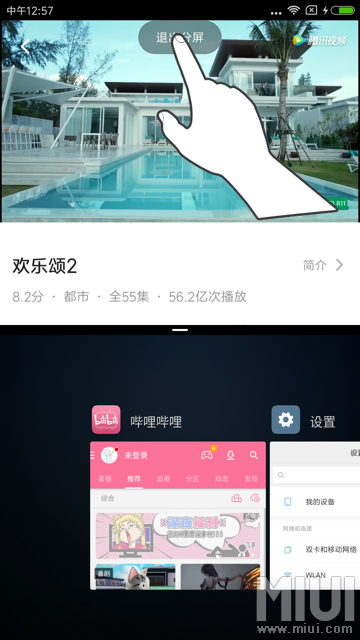 Exiting is easy as well. You can drag any of the apps till it completely takes the whole screen or use the exit split-screen button when you are in the recent apps menu.
READ MORE: Xiaomi's Smallest Mi TV Just Got Its 3C Certification
That aside, Xiaomi also mentions some issues with the feature at the moment. Compatibility is still limited to a number of MIUI apps and even some third party apps.
(Source)