Sketch of 2nd-Gen Ivvi 3D Phone Leaks, Sports Dual Rear Cameras
by Habeeb Onawole Jul 16, 2017 10:42 pm0
For those who don't know, Ivvi used to be a sub-brand of smartphone company Coolpad. Last year, LeEco became the largest shareholder at Coolpad, but we do not know if it was responsible for selling off 80% of Ivvi's stake in December 2016 to SuperD, a display technology company in China. This year has seen the release of the Ivvi K5 and the Ivvi V3. The former has a glasses-free 3D display and may be getting a successor soon.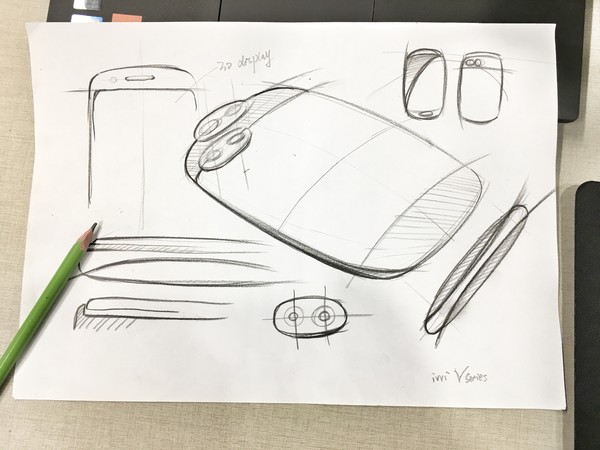 A sketch of a new phone said to be a 2nd-gen 3D smartphone was leaked online last week. There were reports earlier this year that the company would launch new products with glasses-free 3D display and it appears the image points to one of them.
Apart from the phone having a 3D display, it will also have dual rear cameras and a likely front-mounted fingerprint scanner. The overall design of the phone is different as the sketch shows a phone that is curvier than your average smartphone. The display is also curved at the edges just like the LG G6.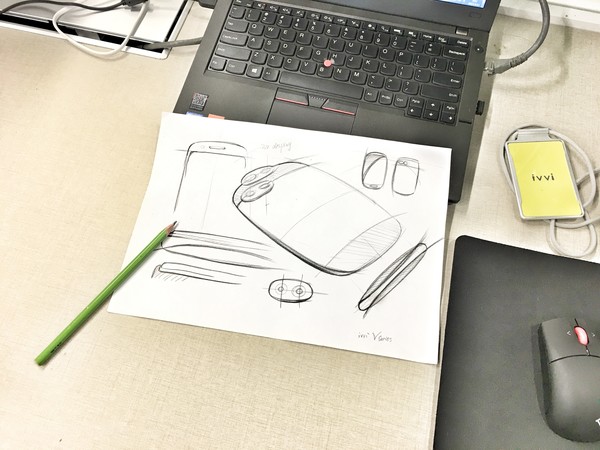 It is not known if this is the final design but the phone looks like it will be a bit wide based on its unusual shape. Another info from the leaked image is the writing at the bottom right corner which says "Ivvi V Series". This means it will belong in the same series as the V3 released last month.
READ MORE: Ivvi F2, A 399 Yuan ($58) Smartphone with VoLTE Support Launched
Ivvi's focus is to release more devices with 3D displays but it remains to be seen if the world is willing to embrace a technology that seems to be dying. The world is moving towards AR and VR which are focus areas for SuperD, the brand's main stakeholder. So you are left wondering why it is focusing on 3D and not AR or VR.
Specification and release details about the phone is not known yet. Once we have info on them, we sure will let you know.
(Source)