Meizu Teaser Confirms Secondary Display On The Pro 7 Flagship
Meizu has officially confirmed that its next flagship smartphone, the Meizu Pro 7, will meet us on July 26 at the big event at the Opera House in China. We haven't seen a high-end product from the company so far in 2017, which makes the Pro 7 an important model.
Thanks to the numerous leaks that have been going around the internet, we already know what's new on the Meizu Pro 7 — a unique secondary display at the back. But till now, it wasn't official. This seems to have changed now, as Meizu has released a few teasers for the Pro 7 and each of them seem to highlight the secondary window display on the upcoming flagship, essentially confirming it.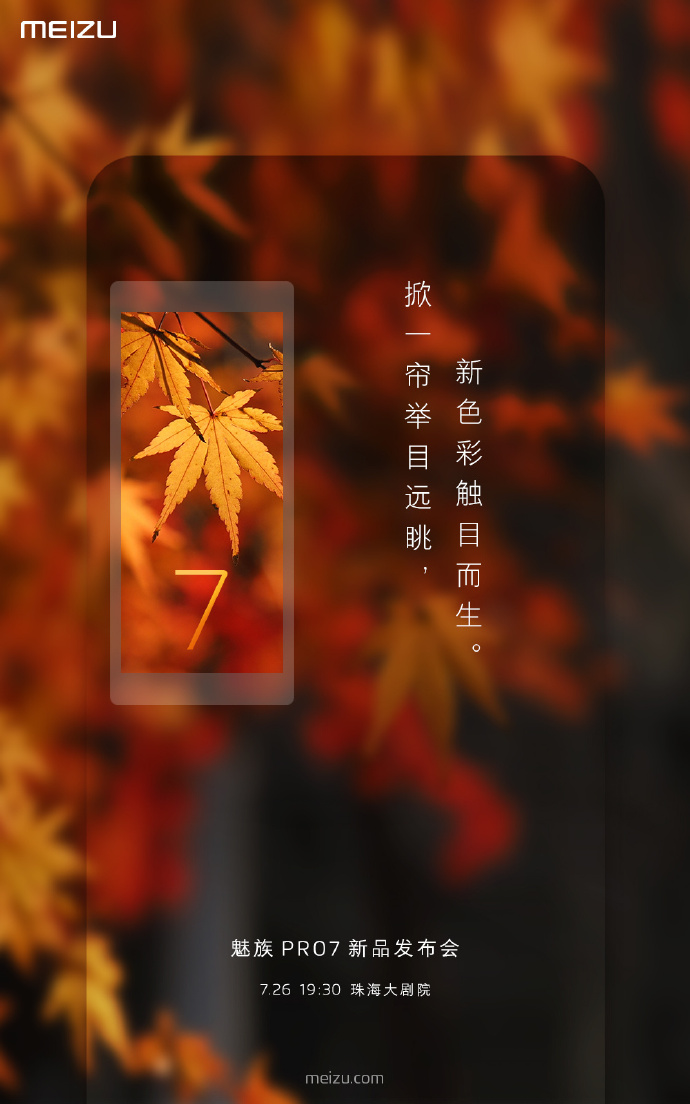 Further, teasers revealed by another official Weibo account of Meizu seems to be hinting at dual cameras on the phone. This means that we know for sure that the Meizu Pro 7 will have a secondary display at the back along with a dual camera setup.
According to previous leaks, the Pro 7's secondary display will be a 2-inch E-ink screen and will support different modes such as black and white, music mode etc. The screen can reportedly be used even after shutting down the phone. It is further said that users can use the screen for photo previews, playing games etc.
RELATED: Working Meizu Pro 7 Shows Flyme Interface, Selfie Shot on Rear Screen
The usability of the additional screen at the back will decide the fate of the Pro 7. Trying out a unique design is never easy and more often than not, companies pay a heavy price for deviating from the traditional design. We know how LG G5 differentiated itself with a modular design but failed to attract the attention of customers due to the lack of significant practical benefits of the new design. But LG V20's secondary screen looked promising and I hope Meizu has enough tricks planned for its secondary screen to make it attractive to customers.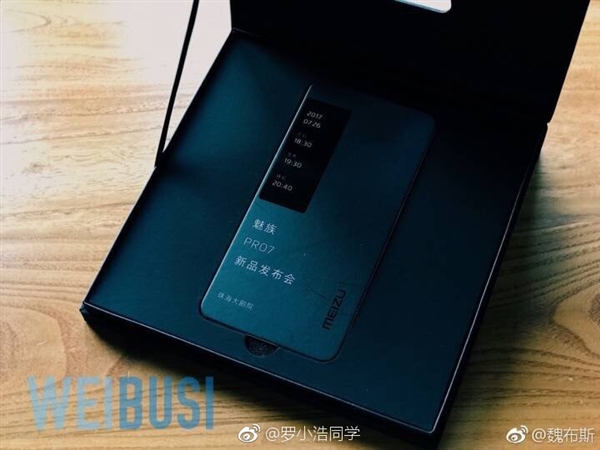 We also have a basic idea about the internal specifications of the Pro 7. The phone is said to feature a 5.2-inch 1080p primary display up front with Helio X30 inside (finally!), 6GB / 8GB RAM options, 128GB storage, 12MP Sony IMX386 + IMX 286 dual camera setup at the back and a 16MP front camera. The price is expected to be 2799 Yuan ($414) and 3299 Yuan ($488) for the two variants of the phone. Note that these specs and pricing details are yet to be confirmed.
Expect more details on the Meizu Pro 7 in the coming days via official teasers. So, stay tuned to Gizmochina for more updates.
Teasers for the Pro 7 below: