OPPO Takes The Lead in The 2500-3000 Yuan Segment In June: Sino Research
A report by China-based Sino market research has shown that in the first half of June alone, OPPO R11 was the highest selling smartphone in China in the 2500-3,000 Yuan price category. This is perhaps a manifestation of OPPO's continued dominance in the mid-range category.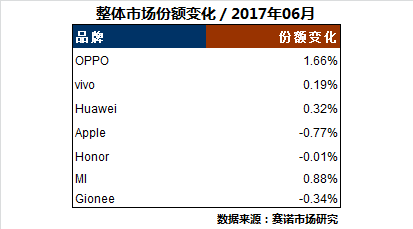 Sino Research has been in the business of market research since 1992 so they have a high level of credibility. The Beijing based company is focused on the mobile communications industry, making them the go-to guys in mobile phone research. The company also covers the entire mobile industry chain, providing retail monitoring services and thematic research services for chips, applications, products, channels and users, and dominating research in the mobile communications market.
As for the report, OPPO raked in the largest market share under the 2500-3000 Yuan category. The data also shows that in the top 5 best-selling mid-range models for the last six months, three OPPO models fall in. The models are the OPPO R9s, OPPO R11 and OPPO A57. The OPPO R9s maintained its lead as the top best-selling model in that category despite the sales dropping by 0.4%, followed by Vivo X9. It must be noted that all five models are either from OPPO and Vivo, two companies owned by BBK holdings.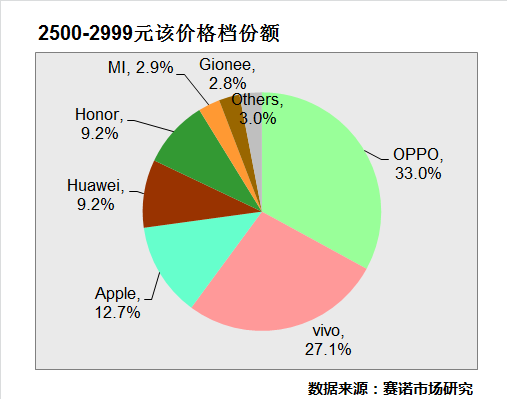 Read Also: OPPO A77 Listed On Official Website: 4GB RAM, Snapdragon 625 & 16MP Selfie Camera
In addition, statistical data also shows OPPO continues its stronghold on the offline sales channel it perfected in addition to selling online. Still, on the 2500-3000 Yuan, OPPO cornered more than half of what Apple got in market share. The closest rival still was BBK co-travellers Vivo who also got more than double of the market share of Apple. Both OPPO and Vivo were able to command more than half of the market share in this category for offline sales which is a reflection of their dominance.