MIUI 9 Second Batch Update Could Include Just 3 Models
Xiaomi will be unveiling MIUI 9 and all its new features tomorrow with the beta testing program set to roll. The Xiaomi Mi 6, Redmi Note 4 and Redmi Note 4X have also been revealed to be the first batch of models that would get the custom ROM. This is in order to ensure MIUI 9 offers a great user experience in terms of stability, smoothness, and better battery backup.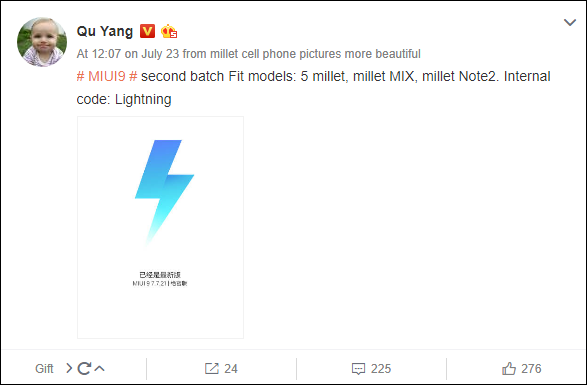 After the Mi 6 and Redmi Note 4X models have gotten the update, the second batch of models was hitherto not revealed but words coming out from a tech blogger on Weibo is that the MIUI 9 second batch models to get the update will be just three. The three models are revealed to be the Xiaomi Mi 5, Mi Mix and Mi Note 2. Apart from that, the blogger revealed that MIUI 9 goes by the internal codename Lightning which is a good one. Xiaomi has revealed the light nature of the new ROM in size and the resultant speed so, the name fits the new interface.
Read More: MIUI 9 Official Launch Preview: Themes, New Lock Screen, Split-Screen & More
The roll out date for the first batch of MIUI 9 Custom ROM is not known but should be anytime within August. In that case, second batch models would likely get updates around September. That means it is likely going to be a long wait for the new MIUI interface for many Xiaomi model users especially those with budget models. It won't be a bad idea to join the Beta testing program if you are eager to get the ROM because the polished Custom ROM may not be hitting your model anytime soon.
(source)