MIUI 9 Is Now Official: Brings New UI, Split-Screen Multitasking,
by Habeeb Onawole Jul 26, 2017 8:12 am0
Xiaomi kicked off today's event with the official launch of MIUI 9, the latest version of its custom ROM. Before the announcement, Xiaomi took the time to list off the achievements of the  ROM.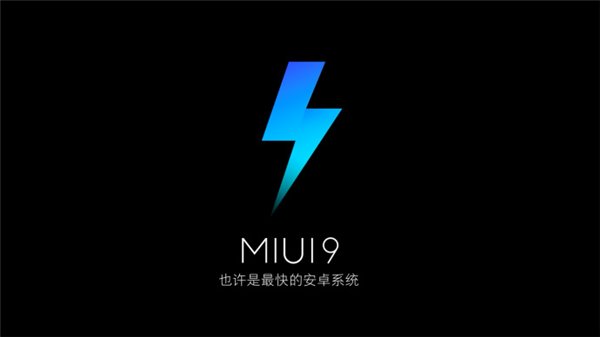 MIUI 9 has been in the making for about a year now and now it is finally official. A majority of the new features are system optimizations which should result in a smoother experience, though there are also some visual changes. Lets run through some of the key ones.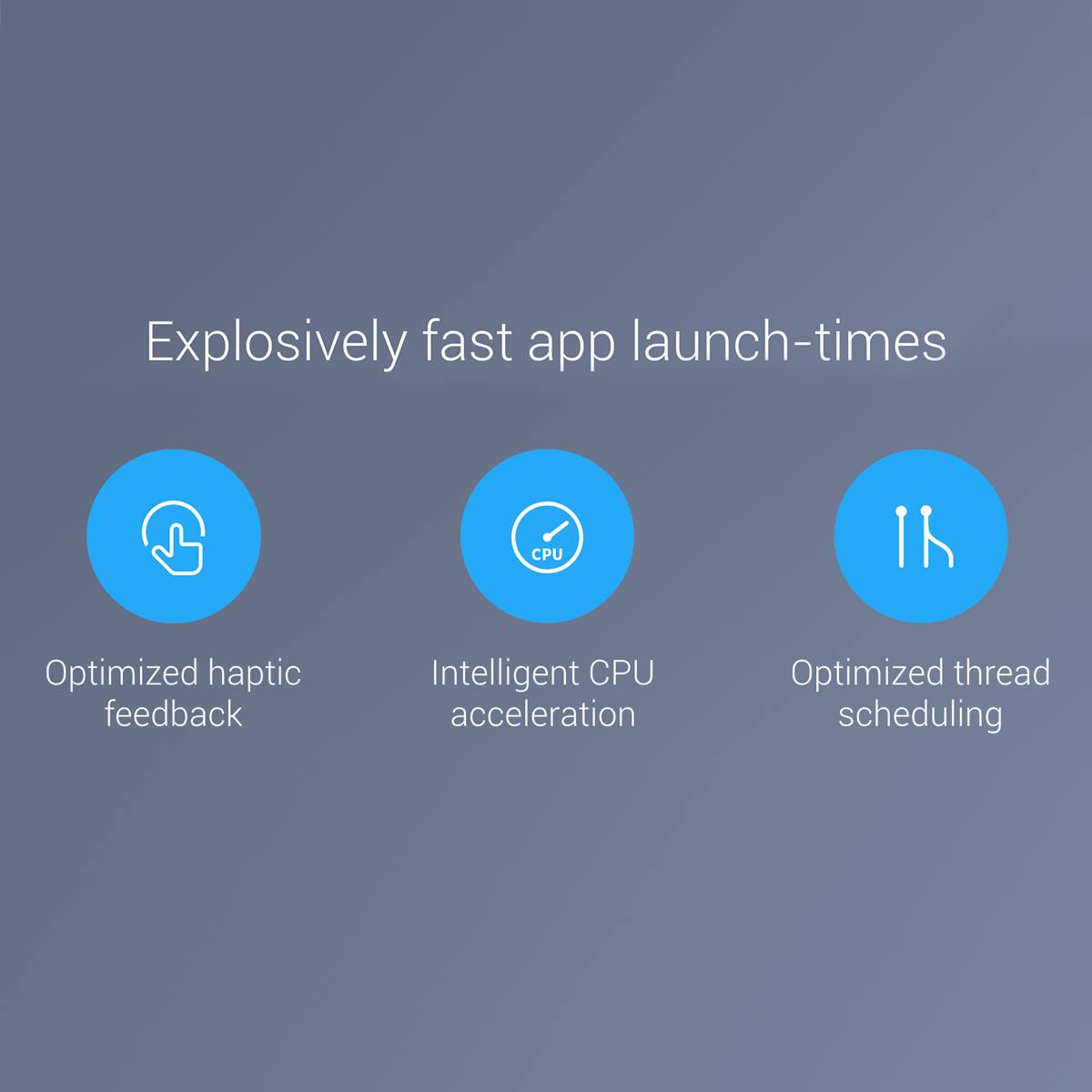 System Optimization
Xiaomi has worked hard on making MIUI 9 as smooth as possible when it comes to performance. MIUI will never be stock android but that doesn't men it can't be optimized to be equally fast and responsive even with its advanced customization features.
App launch has been improved by the addition of Dynamic Resource Allocation. What this does is use critical thinking to give your favorite apps priority when it comes to CPU allocation. This way your most used apps open up faster.
Haptic feedback has also been improved and there is an automatic cleaning process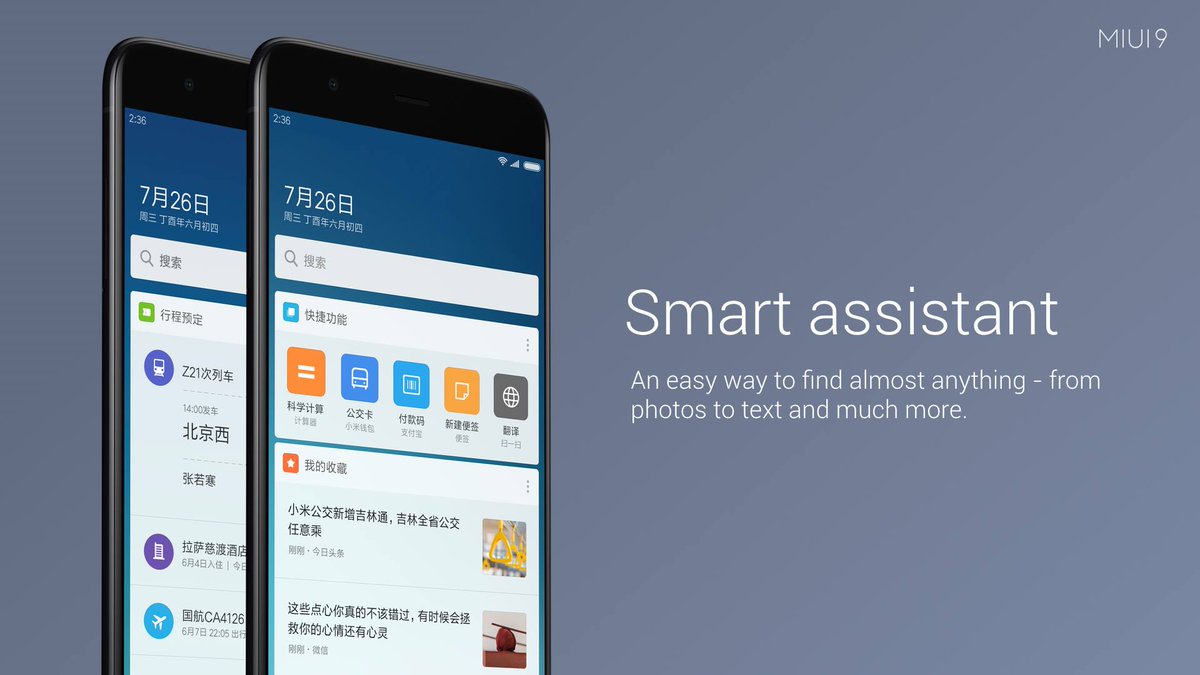 Smart Assistant
MIUI 9 comes with a smart assistant that lets you search for almost anything within your device. If you are looking for that text from a particular day or picture from a particular event on your phone, the assistant is your best help at finding it fast. All you need is a bit of information such as the date, location, and even expression when it comes to images.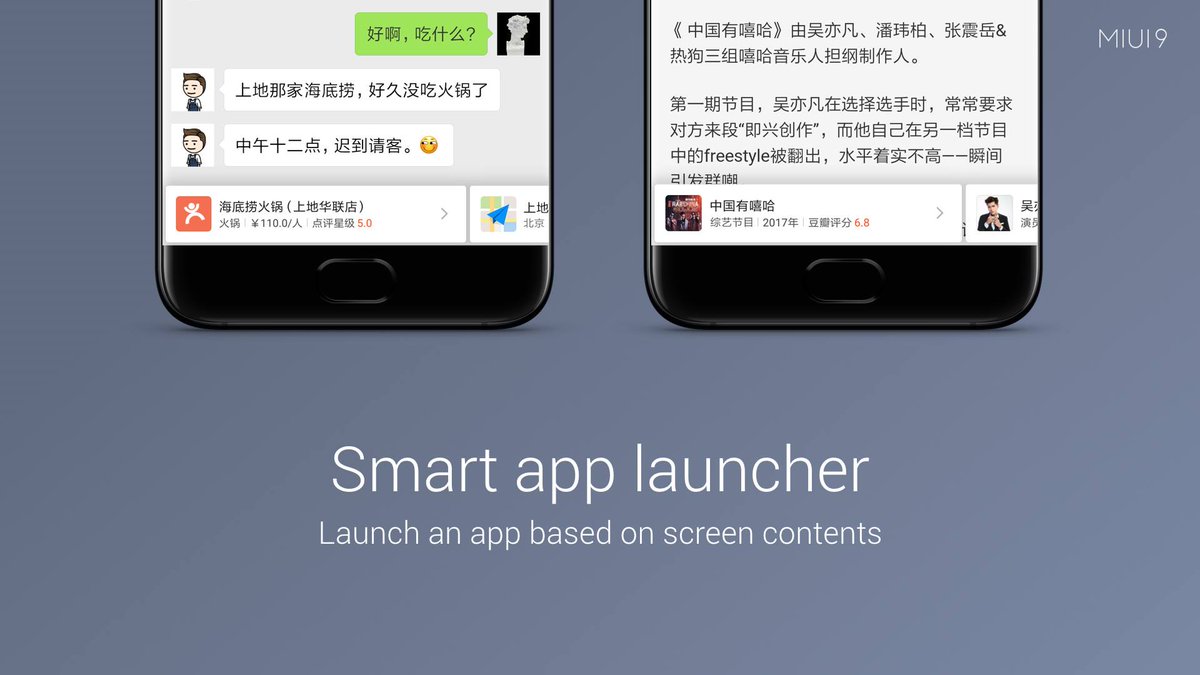 Smart App Launcher
This uses an algorithm to suggest apps based on what's on your screen. So don't be surprised if you get suggestions to bring up the maps app or ride booking app when you are talking about going out.
READ MORE: Xiaomi Mi Note 3 Leaked Renders Reveal Bezel-less Design
Split-Screen Multitasking
After what seemed like an endless wait, MIUI finally gets split-screen multitasking as a default feature. There is not much to say here as virtually everyone is familiar with the feature already.
MIUI 9 will be available as a closed beta for the Xiaomi Mi 6 and Redmi Note 4X tomorrow. Other devices will get it in coming weeks.