Xiaomi Mi Note 3 Leaked Renders Reveal Bezel-less Design
Xiaomi took the industry by storm last year when it launched the Mi Note 2 along with the Mi Mix, both sporting revolutionary designs that were different from Xiaomi's traditional design language. While the Mi Mix would go on to take the main spotlight, the Mi Note 2 still commanded some admiration for its curved edge design and well-packed specs line-up.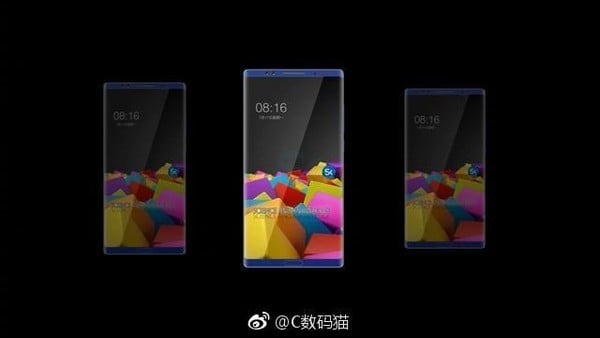 The Mi Note 3 is expected to be the successor of the Note 2 and that device has been the subject of successive rumours and was even tipped to launch in the second quarter of the year. That isn't likely now but there are talks of a Q3 launch for the flagship device. Ahead of whatever Xiaomi is planning out for the Mi Note 3, the render of the expected Note 3 was recently featured in a leaked video. The YouTube video seems to be the production of Science & Knowledge YouTube channel and obviously, the renders are fan-generated stuff. Despite that, you might just want to have a look because it features a full-screen display with very little bezels at the edges something that is expected on the actual Mi Note 3. Bezel-less displays with high screen ratio are the way to go and Xiaomi who is a pioneer in that field will not want to be caught napping.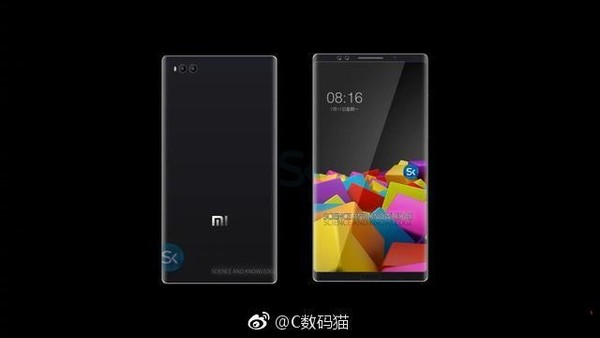 Read More: Beautiful Xiaomi Mi Note 3 Concept Images Appear: Stunning But Patently Not Xiaomi
Apart from the full-screen display, the renders also show the presence of a dual rear camera setup which is one thing that is trending lately. Earlier rumours had also tipped the Note 3 to feature dual cameras. The video also highlights the specs of the device but they are likely inaccurate. You can have a look at the video from below which looks very much like the Mi Mix, by the way. Details of the Mi Note 3's specs are still sketchy but the flagship is expected to pack an OLED display and use a Snapdragon 835 processor with 6GB of RAM and 128GB storage. The device is said to sport a 5.8-inch display among others. We can't say if Xiaomi will unveil the Mi Note 3 along with the Mi Mix 2 just the same way the Note 2 was launched with the Mi Mix last year. It would be interesting if they do anyway.