Xiaomi Mi Note 3 Now Rumoured To Launch in Q3 2017
Xiaomi finally launched the Mi 6 yesterday and it still is one of the hottest topics in the tech world at present. One issue that continues to prop up is the lack of an OLED display on the flagship. The Xiaomi Mi 6 uses an LCD display, thus drawing a comparison with the Mi Note 2 which featured an OLED display. That apparently has given rise to talks about the Mi Note 3 which would likely be Xiaomi's next device with an OLED display.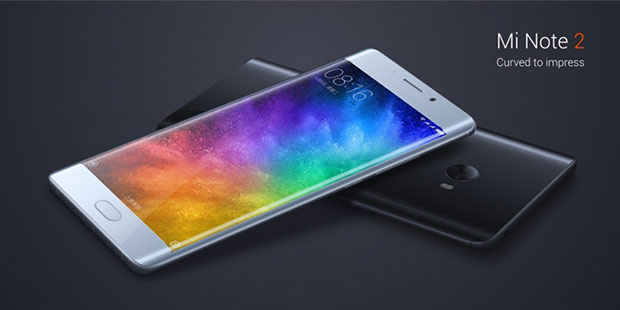 Xiaomi launched the Mi Note 2 flagship in October last year, the same day with the Mi MIX launch. There is no doubt that the Mi Note 2 is an awesome device, with a curved edge design which gave Samsung a run for its money. Xiaomi was earlier rumoured to be working on a successor to the Mi Note 2 dubbed Mi Note 3. A new rumour emanating from a Weibo tipster is now making the rounds that the Mi Note 3 will be launching in the third quarter (Q3) of this year and would use an OLED display.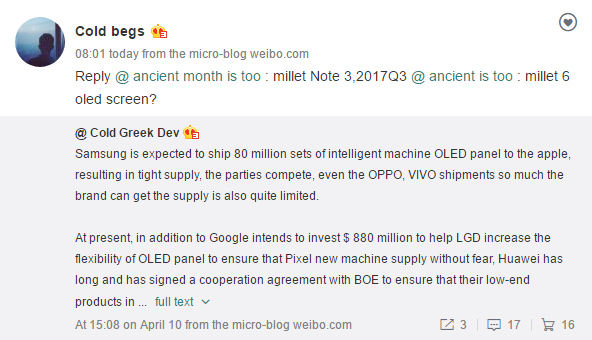 Read Also: Xiaomi Mi Note 3 Rumors: Arriving with Lethal Specs in Q2 2017?
Since the Mi Note 2 was released together with the Mi Mix, are we looking at a joint release of the Mi Note 3 and the Mi Mix 2? We really can't say but it promises to be an interesting year for Xiaomi. The Mi Note 3 is expected to feature a Snapdragon 835 chip in addition to a curved edge display and other stunning features.