Gizmochina Giveaway – Win A Free Bezelless Bluboo S8 Phone
by Shine Wong Aug 4, 2017 3:09 am24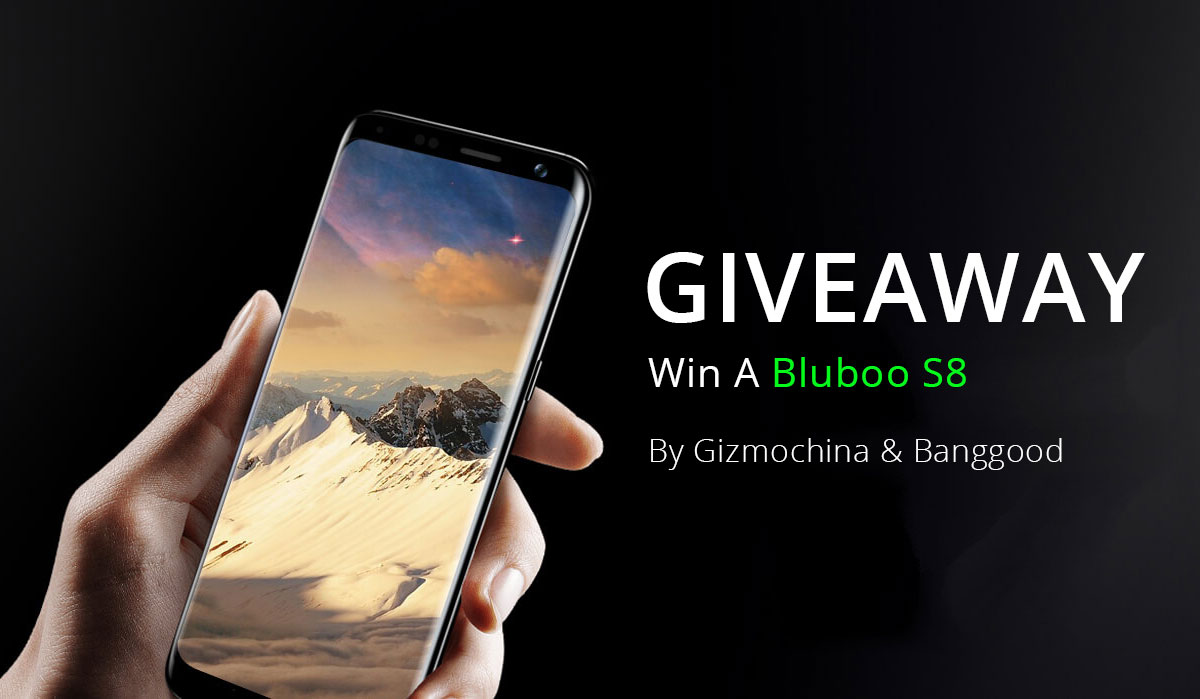 In the past couple of weeks, we have given away lots of new products on Gizmochina, and keeping up with the momentum, we are here yet again to giveaway a coming phone for our readers. Banggood has provided us with this 5.5 inch bezelless screen Bluboo S8 to giveaway to one of our readers, which means you have a great chance to be first to hands on this amazing smartphone.
At the same time, Banggood offer us a exclusive coupon code for who want to buy this phone before end of June.
The Bluboo S8 features a 5.7-inch full display Sharp HD+ screen like Samsung Galaxy S8, currently making it the smallest full display smartphone in the market. It is powered by a octa-core processor, either 3GB RAM, and either 32GB internal storage.
The design of the Bluboo S8 obviously takes inspiration from Samsung Galaxy S8, the Bluboo S8 also features a dual rear camera system which pairs a 16-megapixel sensor with an 3-megapixel sensor. Putting it in line with the other high-end flagships in the market.
Like always, we are going to organize this giveaway via the gleam widget. One random winner will be selected in a week's time and will be given the new Bluboo S8 phone.
Good luck!