ORII Smart Ring Is The Future of Smartphone Use
by Habeeb Onawole Aug 13, 2017 12:47 pm2
ORII is a smart ring that wants to change how we use our smartphones, and that is by keeping it in our pockets. Those simple calls, text messages, and reminders that you usually have to pull your phone out for will no longer be necessary with the ORII Smart Ring.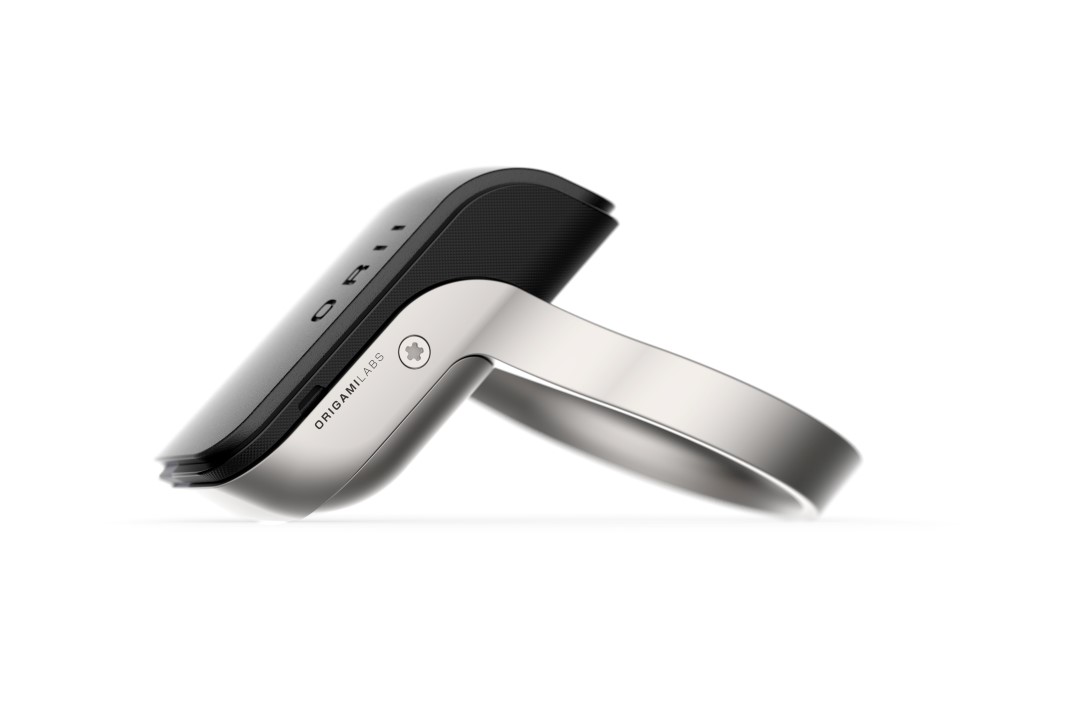 You may be wondering how ORII differs from the regular Bluetooth earbuds. While it does pair to your device via Bluetooth, it uses bone conduction technology to transmit audio to your ear. Simply place your finger on the soft part of your ear and press inwards and you can hear the person at the other end clearly through your fingertip even in a noisy environment.
ORII is also comfortable to wear and use. The universal signal for making a call is placing your hand to your ear and that is the exact way ORII works. Unlike Bluetooth earbuds that are awkward as people do not know if you are making a call or talking to them, using ORII eliminates that awkwardness. It is also discreet.
Another advantage ORII has is support for Google Assistant and Siri. Just tap the capacitive button on the ring to wake up your assistant, touch your ear as described above and speak. The dual noise-cancelling microphones will pick up your voice.
ORII has an accompanying app that you can use to configure who you get notification alerts from. There are LED lights on the ring that indicates the type of notifications coming in.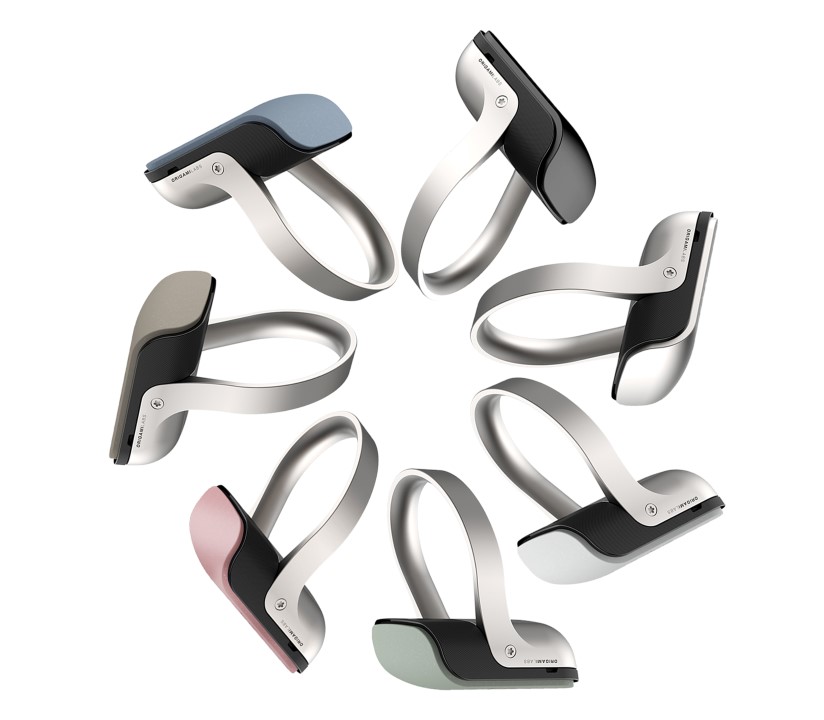 ORII is made of anodized aluminium and comes in four colors. There is sandblasted silver, metallic dark gray, matte black and armor red. There is a 50mAh battery that should last 1 hour of talk time and 45 hours of standby. The duration is short because the device is designed for short calls and those who are more into sending messages. Recharging is via a compact clip though there is also a charging dock that doubles as a case for your ring. The dock is said to be able to recharge it up to 5 times.
The smart ring has an IPX7 rating so it can survive the occasional splashes of water but not full immersion.
ORII will retail for $159 when it launches but you can get discounts if you back it up on Kickstarter. It has already reached its $30,000 funding goal though. Shipping is expected to begin in February, 2018.
RELATED: The Sequent Supercharger Smartwatch Will Never Need Recharging
Origami Labs is the company behind the watch and it is founded by Kevin Wong who doubles as the CEO, and three MBA students from the Hong Kong University of Science and Technology. Kevin says he was inspired to make the device due to his fathers's visual impairment a a way for him to be able to use smartphones.