The Sequent Supercharger Smartwatch Will Never Need Recharging
by Habeeb Onawole Jul 11, 2017 6:45 pm0
Smartwatches are cool and trendy, but they are an additional device you have to worry about charging if you own one. Swiss startup, Sequent, wants to change that with its new smartwatch, the Sequent Supercharger.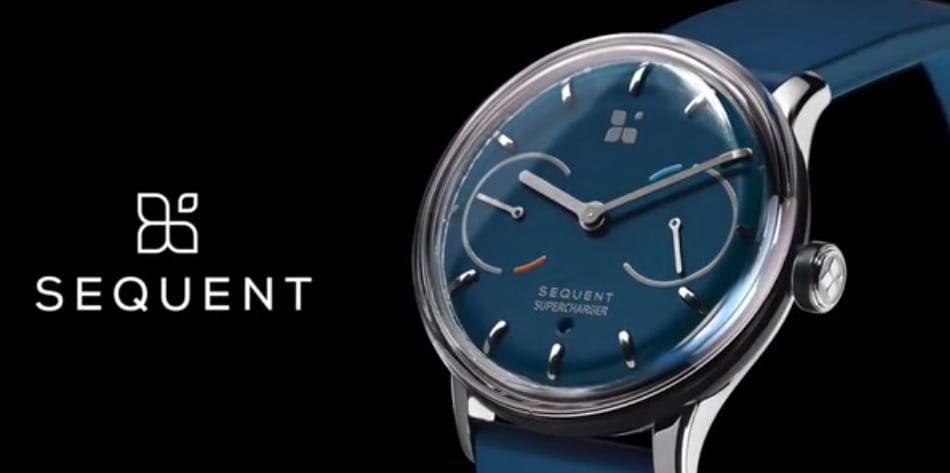 The Sequent Superchager Smartwatch will never need to be charged by you according to the info on the Kickstarter page. Instead it will recharge itself using a kinetic self-charging battery system.
The self-charging system works by generating energy when you move around with the watch on your wrist. Since this is a smartwatch it means it can track your physical activity during the day. So that early morning run or evening jog should be enough to charge the watch.
Features of the Sequent Supercharger Smartwatch include a heart rate sensor, a pedometer, and a built-in GPS. The watch will alert you when you receive notifications and is also water resistant at up to 50M. Connectivity is by Bluetooth 4.2 and the custom made Biofeedback Health & Sport App is how you configure the watch and monitor your activities.
Sequent has already crossed its CHF80,000 goal on Kickstarter, so we expect it to ship as promised when due. You can still go ahead to back the project as it hasn't closed yet.
CHF185 (~$189) will get you the Black Edition of the watch which come with either a black or white face or you can pledge CHF269 (~$269) which will get you the Steel Edition with a blue or black face. There is also the Kickstarter 100 Edition with a green face and green straps that costs CHF299 ($299). Estimated delivery date is December 2017.
READ MORE: Nokia Launches New Smartwatches, Weighing Scale & Blood Pressure Monitor
The retail price for the Black Edition is CHF438 (~$438) when it launches and CHF638 (~$638) for the Steel Edition. The Kickstarter 100 Edition will not be available for retail.
The Sequent Supercharger Smartwatch will work with Android and iOS devices.