Bruce Lee Confirms The Kirin 970 Powers The Huawei Mate 10
by Habeeb Onawole Aug 15, 2017 11:29 am2
Bruce Lee has confirmed that the upcoming Huawei Mate 10 will be powered by the Kirin 970 chip. Yes, Bruce Lee. No, not that one. Damn! We are not necromancers. Bruce Lee, the Vice President of Handset Business at Huawei Consumer Business Group.
In an interview with Hardware Zone, the executive didn't disclose much about the upcoming device but explicitly confirmed the chip of choice. He also revealed that it will offer exceptional performance and battery life.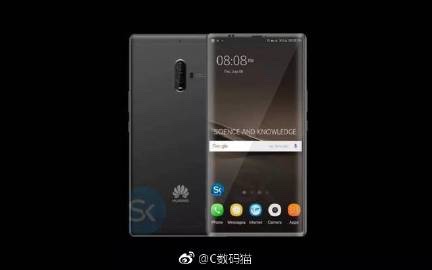 Huawei Mate 10 Display & Design
The Mate 10 will feature a large display but a compact body. A few weeks ago it was reported that the phone may come with a new display design, trademarked as Entireview. Just like the Samsung Galaxy S8's Infinity Display and the LG G6' FullVision Display, the Mate 10' Entireview display will give the phone a small form factor.
Huawei Mate 10 Features
When Mr. Lee was asked about other features the phone will have, he mentioned SuperCharge, which is Huawei's fast charge technology. He refused to confirm if it would be waterproof.
He added that they hope to improve audio quality but didn't say if the audio jack will remain. Although he said USB-Type-C is the way forward.
While we are not surprised that exciting details were withheld, he dis say Huawei was working on four core objectives for its smartphones. We presume the Mate 10 will feature at least one or all of the four:
performance and power efficiency
software improvements to reduce slowdowns
Improving the 4G and 5G capabilities of its smartphones
Improving camera performance
For the last objective, there is a chance the Mate 10 will also feature Leica-developed sensors like the Huawei P10 and P10 Plus.
READ MORE: Teaser Reveals Huawei's AI Will Be More Than Just A Voice Assistant
To end it, an exact date for the launch wasn't revealed. The only hint is that they have a launch for the end of the year. Notwithstanding, rumors going round say the Huawei Mate 10 may launch in October.
(Source)