Xiaomi Tops Wearable Shipments List for Q2 2017, Pushes Apple To Third Place
by Habeeb Onawole Aug 15, 2017 7:08 pm0
Xiaomi hasn't released a new wearable this year but its Mi Band sales has pushed it to the top of the wearable shipment lists for Q2 2017.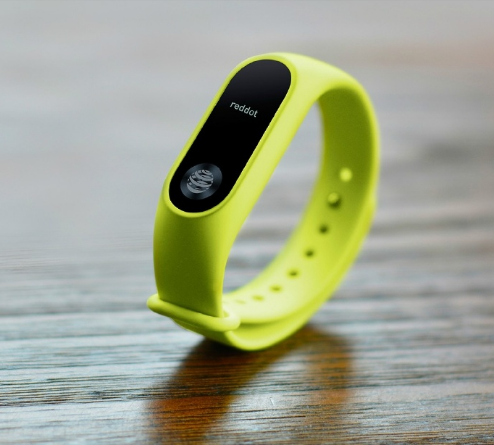 The stats compiled by Canalys and Strategy Analytics shows the Chinese company beating its American counterparts to first place. For the last quarter, Xiaomi shipped 3.7 million units according to Strategy analytics. That is 700,000 more than that of the same quarter in 2016. Canalys puts the figure at 3.5 million units for Q2 2017.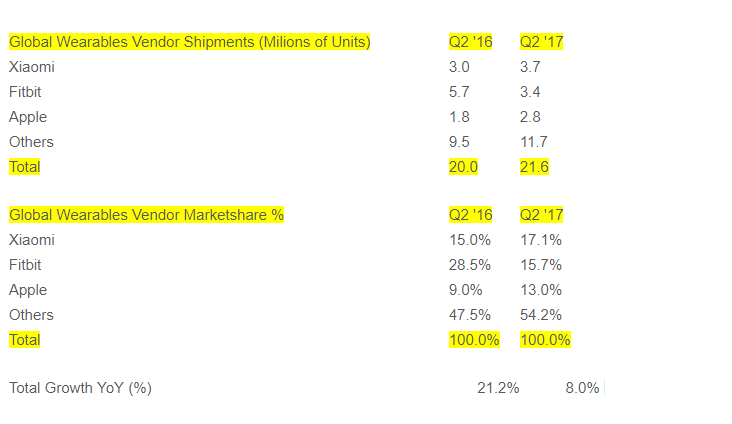 Fitbit comes in at second place with 3.4 million units. They might be ahead of Apple but that figure is a sharp drop to the 5.7 million units shipped in Q2 2016. Canalys' figure is a little less as it shows 2.7 million units for last quarter.
Apple on the other hand recorded a 1 million increase in shipments this year when compared to that of the same quarter in 2016. Apple's share of the market sits at 13% and it is only a matter of time till it catches up to the others if it keeps growing at this pace.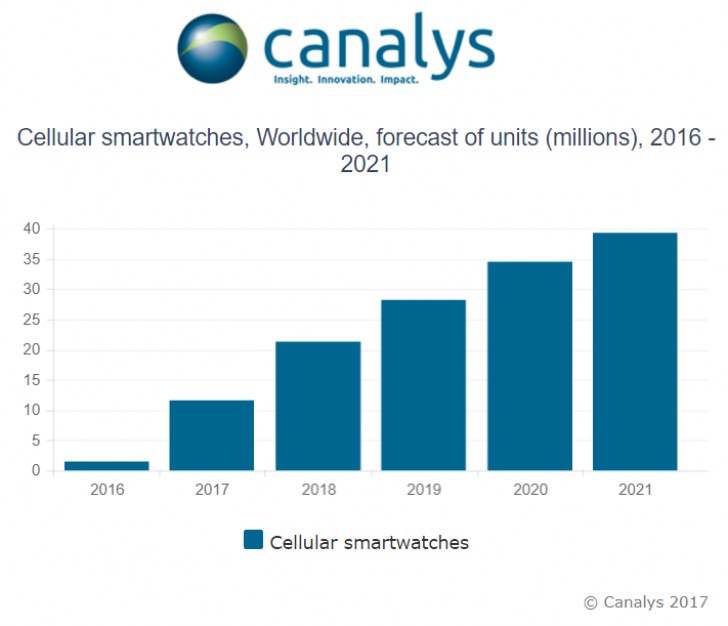 News going round says the next Apple Watch will have LTE. If it is true, its release will likely boost Apple's share of the wearable market. Canalys believes cellular smartwatches are going to be key in determining the future of the market. They say manufactures will have to offer more than just basic features for watches to appeal to buyers. They predict shipments of cellular smartwatches will reach up to 40 million units by 2021.
READ MORE: No1 F4 Smartband is the next model of the company and it's coming soon
Total shipments for the quarter amounted to 21.6 million, putting the year-on-year growth at just 8%. That is low when you compare it to 2016's 21.2%.