Qualcomm to Bring Accurate Iris Scanning and Depth Sensing Soon
by Anvinraj Valiyathara Aug 16, 2017 6:21 am1
In 2016 and 2017, many smartphone OEMs have launched dual rear camera enabled smartphones in various price points. It seems that in 2018, Android smartphones will be coming with some new camera related features like iris authentication through front-facing camera and depth sensing. Qualcomm is working on in its next-generation Snapdragon mobile chipset. It has confirmed on the new features that it will be adding to its second-generation image signal processor named Spectra that will arrive along with the next mobile chipset.
Qualcomm had introduced the Spectra Module Program with Snapdragon 835 that provided manufacturers with pre-configured camera modules for smartphone OEMs that could be conveniently slotted into the smartphones using a Snapdragon chipset. The second-generation Spectra image processor will be bringing along three new features such as iris scanning, passive and active depth sensing.
The Galaxy S8, Galaxy S8+ and Galaxy Note Fan Edition are some of the smartphones that are equipped with iris scanners. The retina scanning technology on these smartphones were implemented by Samsung. Qualcomm's iris scanning feature that will be available with the second-gen Spectra Module Program will be more accurate and it will be able to avoid spoofing techniques like using images or molds of people's eyes.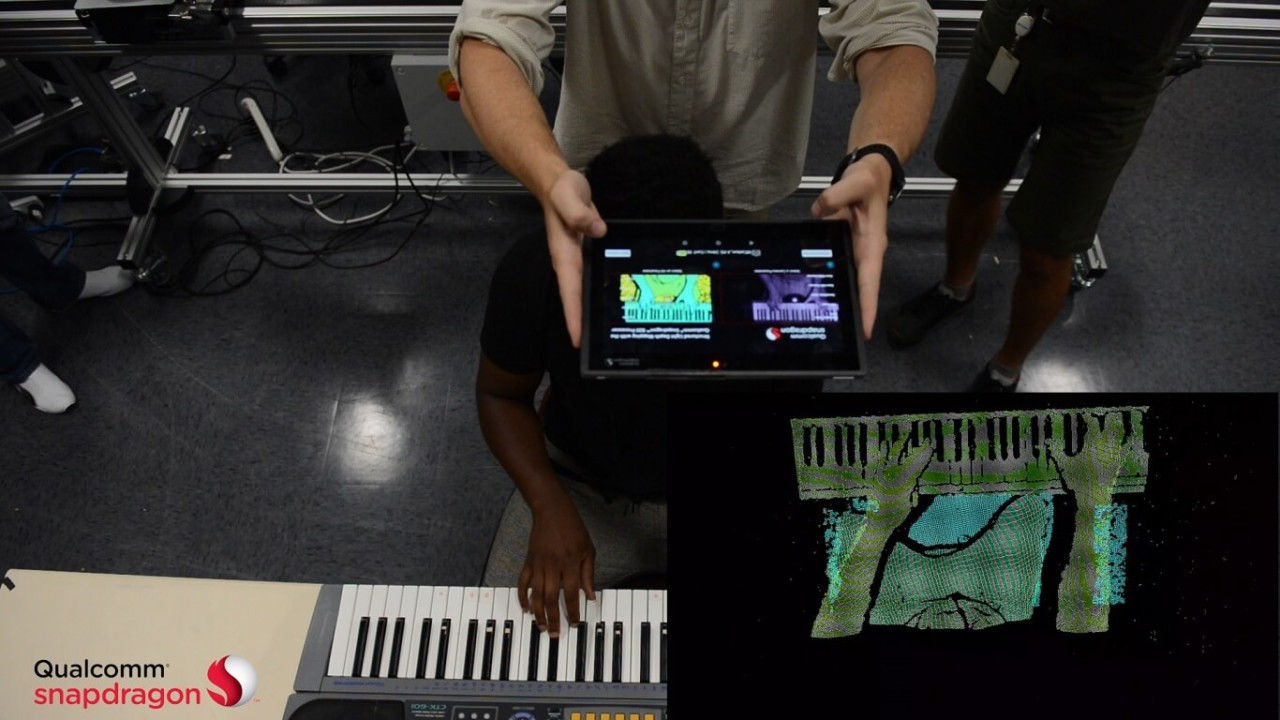 Read More: Qualcomm Enters Under-Display Fingerprint Scanner Race, Launch in Q1 2018
Passive depth sensing will make use of two camera sensors with some gap between them. The two images shot by the respective camera sensors can be compared by the smartphone for disparity. When the object is closer, disparity will be larger. The depth can be determined by calculating how far the object is. It is the same way the human eyes function to determine how far an object is.
Active depth sensing comprises of an IR (infrared) illuminator, IR camera sensor and a 16-megapixel (or 20-megapixel) RGB sensor depending on the configuration. The IR illuminator will fire a light that makes use of a filter to create a dot pattern. The IR camera will detect and read the created pattern. The smartphone can measure the accurate depth by determining distortions in the dotted pattern. The regular camera can then pitch in to shoot a 3D image instantly.
The active depth sensing works more accurately than the passive system. Since it is uses infrared light, it functions accurately even in the dark.
The above video demonstrates shows the active depth sensing coming with second-gen Spectra Module Program in action. The video was shot from above, but it managed to accurately the measure the depth of the hands of a person playing the piano. The use of the next-gen Spectra image processor will offer accurate AR and VR experiences and secure facial scanning than what's more available on existing smartphones. We may see smartphones enabled with new depth sensing feature from Qualcomm early next year.
(source)