Latest Rumor Tips Samsung Galaxy S9 To Feature A Modular Design
Samsung launched the flagship Galaxy S8 in April this year with a design that is spectacular, to say the least. The Galaxy S8 utilised a design bezel-less infinity display which has now turn to the rave of the moment and indeed the S8 has received loads of positive reviews. As the year draws to a close gradually, attention naturally would shift gradually to the Galaxy S9 which would be next year's flagship in the Galaxy S-series. A new rumour has emerged that the Samsung Galaxy S9 would feature a modular design. This is coming quite early, though, considering that Samsung is yet to launch the Galaxy Note 8.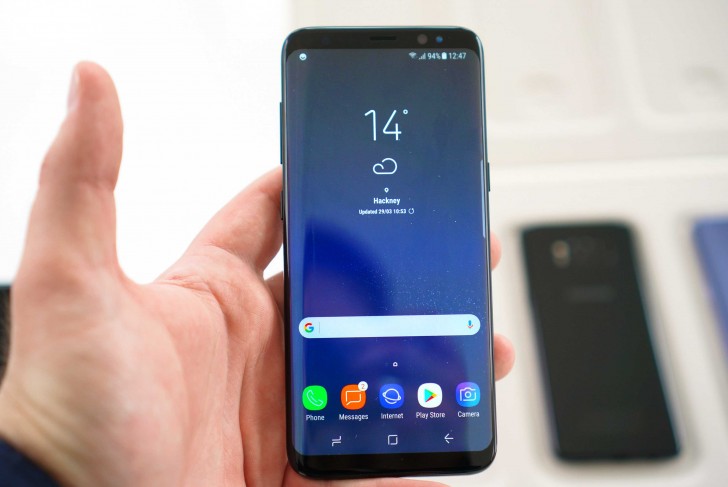 The rumour emanated from a Russian blogger @eldarmurtazin (Eldar Murtazin) who is also the editor-in-chief of mobile-review.com. According to the tipster, the Galaxy S9 may come with a modular design that would enable users to attach some accessories such as battery or camera just like the MotoMod on Motorola models. He didn't reveal many details about this but also pointed out that the design is yet to be approved, meaning it might not see the light of day. 
Apart from Motorola, the recently launched Essential Phone 1 came with a bezel-less screen and also has a modular design for attaching accessories. It, therefore, is plausible that Samsung would add such feature to its next-gen flagship. The Galaxy S9 is also tipped as coming with a new generation of chips – a 7nm Snapdragon 845 processor and an 8nm Exynos SoC. An earlier rumour had also tipped the Galaxy S9 to feature similar screen sizes as their predecessors which include a 5.77-inch display for the Galaxy S9 while the Galaxy S9 Plus will come with a 6.22-inch display. Both models are also rumoured to feature in-display fingerprint sensors, 6GB / 8GB RAM, and perhaps dual cameras at the rear.
Read More: Samsung Galaxy Note 8 Pre-orders in the U.S. to Begin on August 24, Release Date Could be September 15 [Update]
We don't know how true Mr Murtazin's disclosure his, so we'll treat it as just another rumour. But one thing is certain if indeed the Galaxy S9 would have a modular design, we expect lots of leaks on that before it is launched early next year.
(source)