Nokia 8's Customized Edition May Arrive in the U.S. and China Later This Year
by Anvinraj Valiyathara Aug 22, 2017 4:08 am0
After the launch of the Nokia 8, Florian Sieche, the acting chief executive of HMD Global had claimed that the Nokia 8 will not be arriving in major markets like the U.S. and China. However, a report that surfaced yesterday that China may receive the Nokia 8 soon. Also, a new report suggests that the U.S. and China will be getting a customized edition of the Nokia 8.
The new report comes from sources that are familiar with the plans of the company. However, there is concrete way to confirm the accuracy of the report. The U.S. is likely to get a version of the Nokia 8 that will be compatible with all the major carriers or at least the GSM networks in the U.S. However, it appears that HMD Global will giving more priority to the Chinese market over the U.S. audience as far as Nokia 8 launch is concerned.
When HMD Global had debut the Nokia 6, it had arrived in China first six months before the release of the global variant. China had received the Nokia 8 with 4 GB of RAM and 64 GB of storage whereas the global edition features 3 GB of RAM. Hence, the Nokia 8 with higher RAM and storage combination may hit the Chinese markets.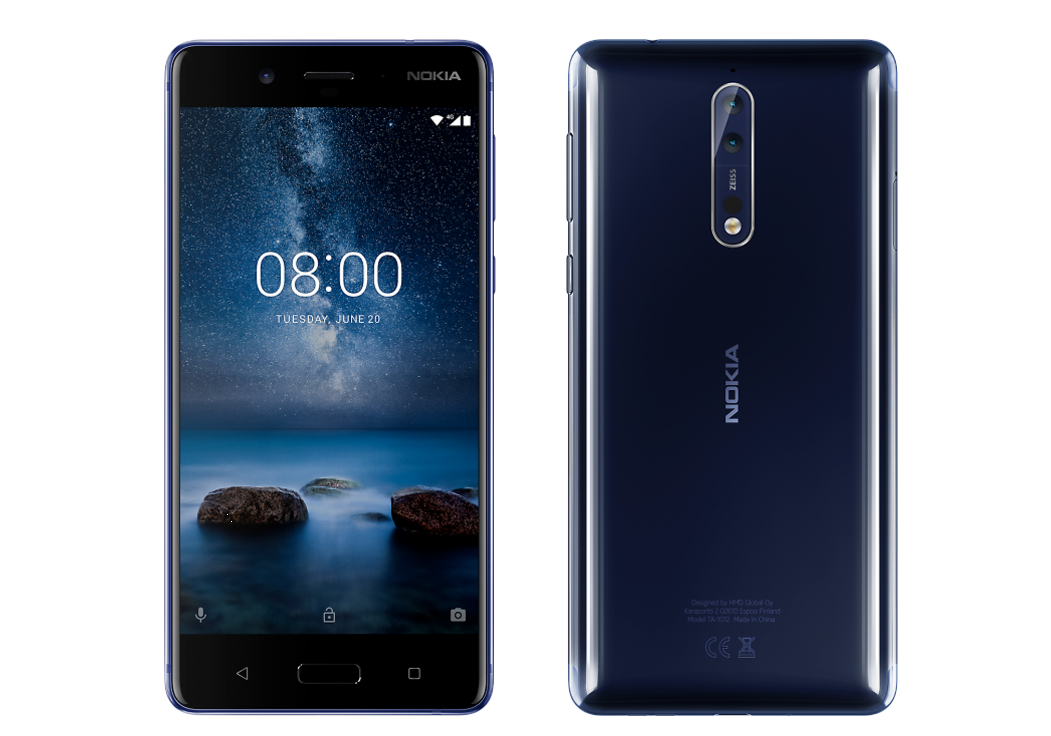 Read More: Nokia 8 vs Competition: Where Does It Stand? An In-Depth Analysis
It is likely that the China may get the Nokia 8 with 6 GB of RAM and 128 GB of storage as well as some features that are customized for the Chinese audience. There is no information available on the U.S. variant of the Nokia 8.
The internals of the Nokia 8 are on somewhat on par with other Chinese flagship smartphones like the OnePlus 5, Xiaomi Mi 6 and ZTE Nubia Z17. However, the appearance of the smartphone is not that appealing as it does not feature thin bezels or full-screen design. Hence, in order to compete well other flagship phones, the Nokia 8 may also hit the Chinese markets with a price tag that is lower than the pricing of Nokia 8 in Europe. The smartphone will be available in the European markets for around 600 euros (~$705). However, the Nokia 8 is rumored to arrive in China with a lower pricing of around 3,699 Yuan (~$555). There is no confirmation on whether this pricing belongs to the rumored 6 GB / 128 GB customized edition for China.
(source)