Not All Xiaomi Models Support Split Screen Multi-tasking On MIUI 9, Here's the List
If you are one of those waiting patiently for the MIUI 9 update to hit your Xiaomi model as soon as possible, this might disappoint you, especially if you're anticipating to have a feel of the Split screen feature MIUI 9 comes with. This is because Xiaomi has made a shocking disclosure that not all models would support the Split screen feature. This means that even if MIUI 9 update did hit your Xiaomi model, if it is not among the models that support Split screen, you won't be able to use the feature.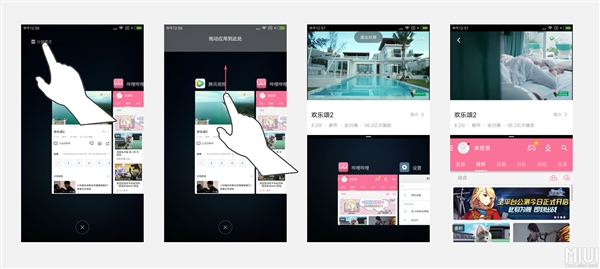 Xiaomi released the list of models which would have the split screen feature and surprising, out of about 36 models which would get MIUI 9 update, only 16 would have the Split screen function. This is because Split screen feature is only available for models running the Android 7.0 Nougat kernel while those using lower OS versions won't support it.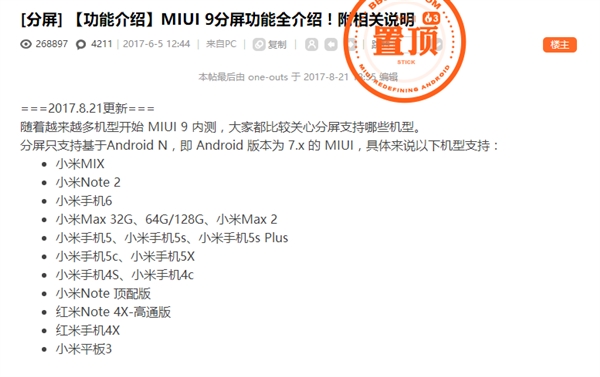 Read More: Xiaomi Enters The Smart Speaker Race With The Mi AI Speaker
The list of supported models includes the Mi Mix, Mi Note 2, Mi 6, Mi Max, Mi Max 2, Mi 5, Mi 5s, and Mi 5s Plus. Others include the Mi 5c, the newly launched Mi 5x, Mi 4S, Mi 4c, Mi Note top-end version, Redmi Note 4X-Qualcomm version, Redmi 4X and Mi 3. There should be no argument that Split screen was featured on Android Nougat and so, it isn't really a new innovation from Xiaomi.
(source)