Xiaomi Launches 179 Yuan (~$27) Beiwa Beva Children's Scooter
Xiaomi has announced a couple of cool gadgets for the kids and one of them is the Beiwa Beva Children Scooter which is designed for children between the ages of 3 years and 10 years.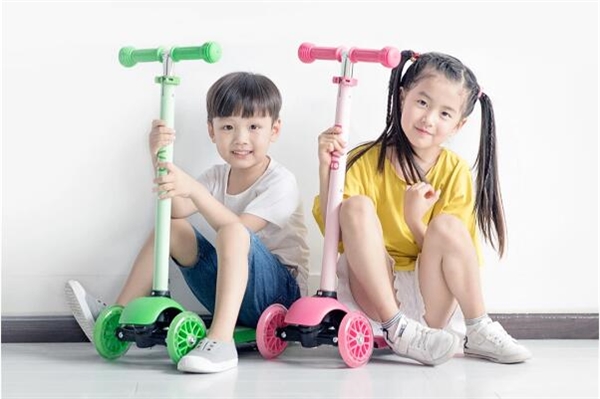 The Beva Children Scooter comes in pink and green colours in order to appeal to both male and females and is also manufactured using components that are environmentally safe. It has a thick aluminum tube frame which can withstand a weight of 50kg, ensuring that kids of all weight sizes can be accommodated. The handle frame comes with an adjustable height which can be fixed at 69cm, 79cm and 89cm as desired.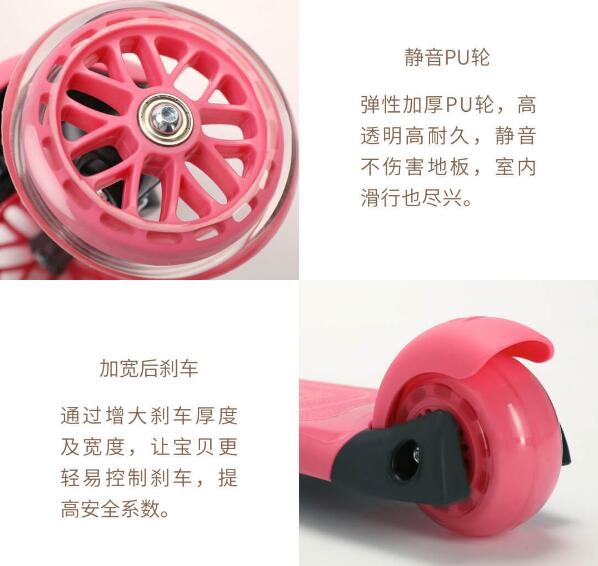 The base is manufactured using flexible polyurethane material and fibre with a widened area which ensures the kids would be stable on top of the stand. It has a surface which isn't slippery and it has an improved shock absorption property. The scooter has two tires at the front and just one at the front. The tires come with ABEC-5 precision bearing, high-quality ball retainer which would ensure that the scooter can glide for a long distance with each stomp. The handle is designed in such a way that by just tilting it slightly to the left, the two front wheels turn left up to 35 degrees and vice versa.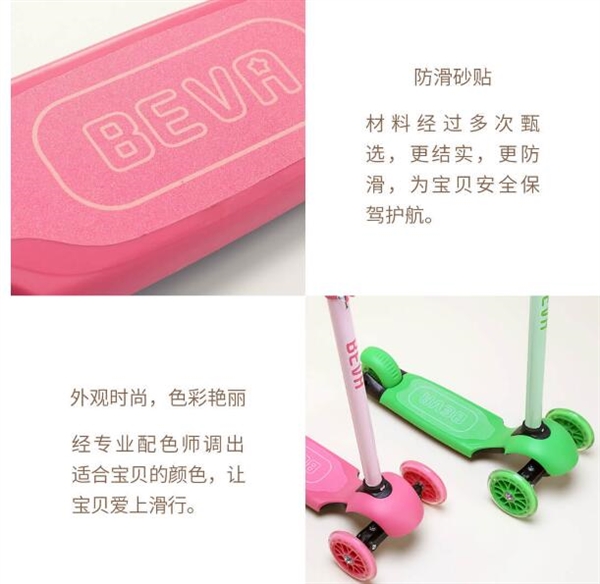 Read More: Xiaomi Launches The Free Tie Leather Shoes Priced At 199 Yuan (~$30)
The Xiaomi Children scooter has a price tag of 179 Yuan(~$27) and is available on the Mi Home crowdfunding portal. The gadget is expected to ship on September 25.