The BV8000 Pro Goes Head to Head Against A Pack of Nails and Sheets of Tempered Glass
by Habeeb Onawole Aug 31, 2017 11:41 am1
The BV8000 Pro is an IP68-certified rugged smartphone from Blackview. While most rugged smartphones pack entry-level specs, this features mostly flagship level specifications.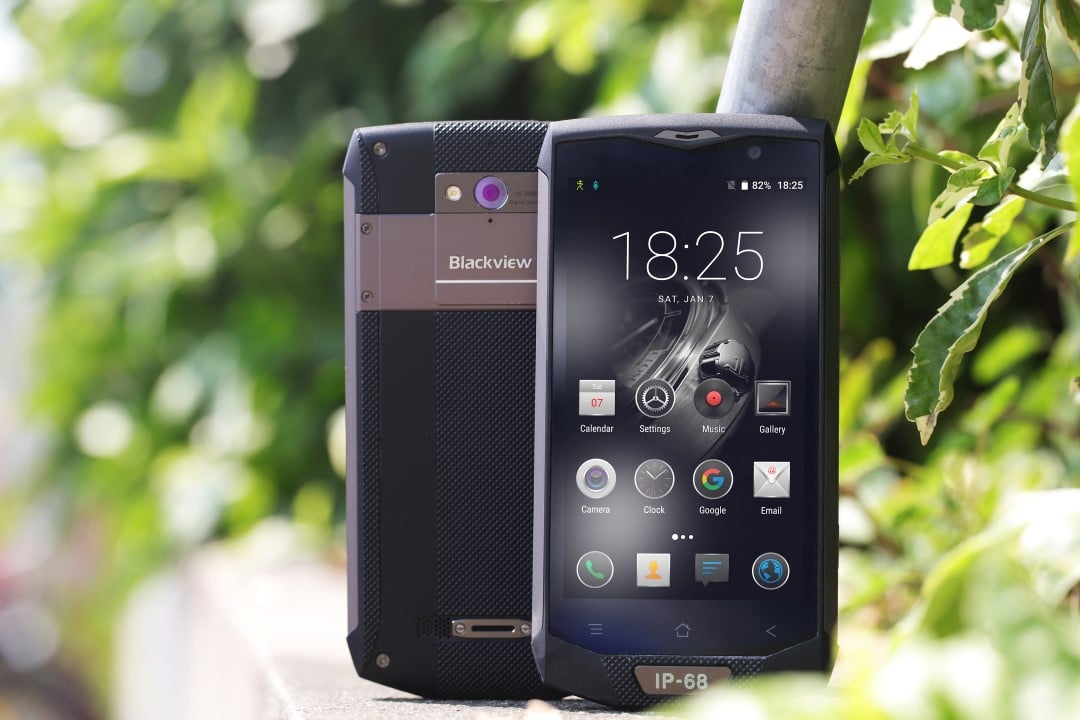 The BV8000 Pro has a 5.0-inch FHD screen, 6GB RAM and 64GB of storage. There is a Helio P25 processor under the hood as well as a 4180mAh battery with 9V/2A fast charging.
For optics, the BV8000 Pro has a 16MP rear camera and an 8MP front facing camera. It also has a side-mounted fingerprint scanner and NFC for card-less payments.
So the specs are awesome but that isn't the only interesting thing about the phone. It is also a pretty tough device. To prove that, Blackview has made a video showing the phone go through a series of unusual durability tests.
First, we see the BV8000 Pro get used as a hammer to knock some nails into a block of wood without the display getting damaged. Then it is dropped face down from waist-level on to the pointed ends of the nails. There is also a scratch test performed on the display. The phone survives the test thanks to the Gorilla Glass 3 covering the display.
The next test has the BV8000 Pro prove its strength against sheets of tempered glass that are over a centimeter thick. The phone is hurled against the sheets multiple times until they shatter. At the end of the test,  the phone survives the abuse without any visible defects.
READ MORE: The Blackview A7 Is the Cheapest Dual Rear Camera Smartphone in the Market
The BV8000 Pro is currently available for $228.79 instead of $259.99 on AliExpress, thanks to the on-going Brands Shopping Week promo. It is available in Shark Gray, Lion Gold and Eagle Silver.