Beautifully Designed Sharp Aquos 2017 Concept Video Appears
Renders of Sharp phones usually adorning a bezel-less design is turning to be a regular in leak land. We have seen a number of renders and despite the release of the bezel-less Aquos S2 mid-range smartphone, the renders keep coming out. This is yet another concept render of the Sharp Aquos 2017, also tagged Sharp S3, showing an even thinner bezel than the Aquos S2.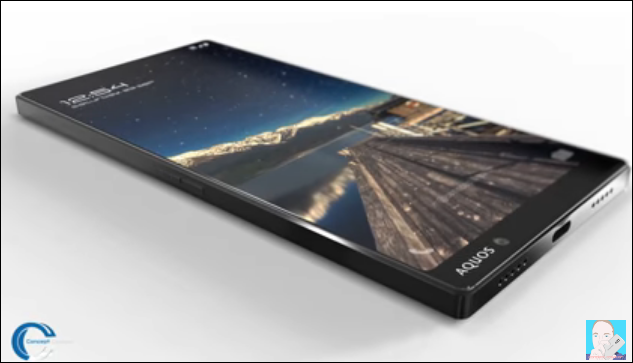 Sharp first released the Aquos smartphone in 2014 with a slim bezel design and since then we have seen a number of Sharp Aquos models. The Japanese tech giant is rumored to be working on yet another Aquos model and that model is what has been featured in this concept video. The design is the Aquos S3 through the eyes of Concept Creators and it was posted on its YouTube channel recently. The device appears to wear a metal body and talking about the front camera, there isn't any cut-out from the display to accommodate the front camera as was done on the Aquos S2 but the camera is embedded on the bottom bezels at the right side. Notably, the Xiaomi Mi Mix used this design and the Mix 2 is said to retain the design.
Read More: Bezel-less Sharp Aquos S2 Teardown Reveals Internals That Are Well Arranged
 The design indeed reflects Sharp's design language and rumors of even slimmer bezels on the Aquos 2017. The Aquos models are known to come with a tri-bezel-less design where there are bezels only on the bottom edge and in this case, the bezels are even further slimmer than that of the Aquos S2. Among the features on the phone is a USB Type-C connector, dual speakers at the bottom with nice speaker grills that add to the beauty. The design obviously looks more premium than the Aquos S2 and perhaps, if indeed Sharp is working on a new Aquos smartphone, it may be a flagship model. But then, there is no indication from the Foxconn-controlled company to that effect presently. Meanwhile, you can check out the concept video from below.