Xiaomi Teases New Series With Flagship Dual Cameras, Stock Android For Global Market
Xiaomi has for a while now been releasing teasers for the launch of a new smartphone scheduled to take place on September 5 in India. The device in question is believed to be the Xiaomi Mi A1 and the company's latest teaser video may have shed some more light on the upcoming model. Earlier teasers have already revealed the smartphone will come with a flagship dual cameras and this led to speculations it would be the global roll out of the Mi 5X which was released in China last month packing the same camera setup as the flagship Mi 6.
The possibilities are endless and it begins with #FlagshipDualCamera! What could it potentially be? pic.twitter.com/KJklWHzut2

— Mi (@xiaomi) August 31, 2017
The short video clip contained in the tweet clearly states that this is going to be an entirely new series from Xiaomi and since it is billed to be unveiled outside China, it seems the device is meant for the international market. The Xiaomi Mi A1 is rumoured to run on Android One, which is a budget-friendly line of devices that run on a stock version of Android. This is also given some credence by some clues contained in the video.  The images depicting gears, clocks, drums, and a bicycle use the exact same color combinations found in the Google logo but not exactly in the same order they appeared on Google's logo. The is seen as an indication that the device will run on pure ANdroid without a touch of MIUI.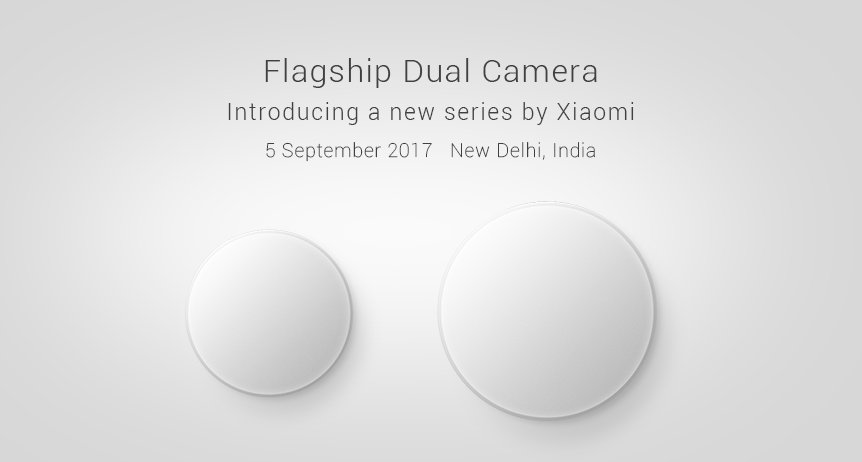 This no doubt will be a glad one for those who like their phones running on stock Android instead of the modified version usually available on Chinese models. The device is also tipped to come with a bezel-less display and considering the Android One aspect, it will likely be super affordable. September 5 is just four days away, keep a date.